Blues sign Tarasenko to eight-year, $60M deal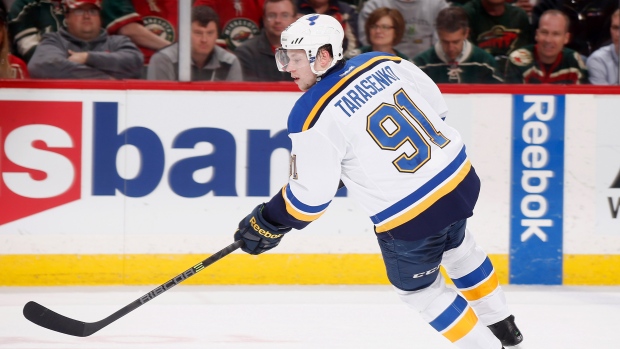 The St. Louis Blues have signed F Vladimir Tarasenko to an eight-year, $60 million deal.
Tarasenko, 23, scored 37 goals and 36 assists for 73 points in 77 games last season. He also added six goals and one assist in seven playoff games.
Drafted by the Blues 16h overall in 2010, Tarasenko has scored 66 goals and 69 assists for 135 points in 179 regular-season games with the club. He has 10 goals and 11 points in 13 playoff appearances.