Blues' Sobotka picks up $5,000 fine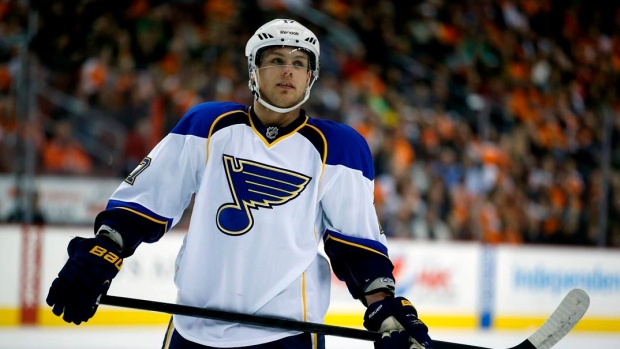 St. Louis Blues forward Vladimir Sobotka was fined $5,000 on Thursday for high-sticking Chicago Blackhawks forward Patrick Sharp.
The incident occurred in the third period of the Blues' 5-2 win on Wednesday night. Sobotka picked up a four-minute double-minor for high-sticking as well as an off-setting roughing penalty with Lance Bouma.
Sobotka owns four assists in seven games with the Blues this season. He is in his first full season back in the NHL since 2013-14. The 30-year-old played one regular season game with the Blues last season after spending three years in the KHL.
He was fined the maximum allowable under the CBA.