Bolts get Kunitz with one-year, $2M deal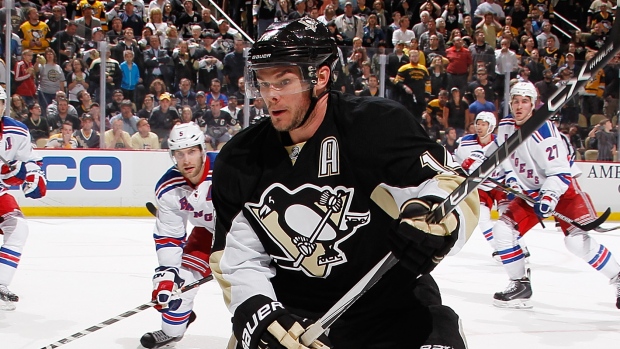 The Tampa Bay Lightning have signed forward Chris Kunitz to a one-year, $2 million contract.
The 37-year-old had a down year in 2016-17, with nine goals and 20 assists in 71 regular season games for the Pittsburgh Penguins. However, he was the Penguins' hero in Game 7 of the Eastern Conference final against the Ottawa Senators, scoring the double-overtime winner to send the Pens back to the Stanley Cup Final. Kunitz tallied two goals and nine assists in 20 playoffs games as the Penguins repeated as Stanley Cup champions.
The four-time Stanley Cup winner was at the end of a three-year, $11.55 million dollar contract signed with the Pens prior to the 2013-14 season. He has spent the last eight and a half seasons with the team and won three Cups.
A native of Regina, SK, Kunitz also won a gold medal with Team Canada at the 2014 Winter Olympics in Sochi, Russia.