Bowman: 'We're trying to win the Cup...but I don't expect to make trades'
Chicago Blackhawks GM Stan Bowman tells TSN Hockey Insider Pierre LeBrun that he's not expecting to make a 'significant trade, but could that change between now and March 1?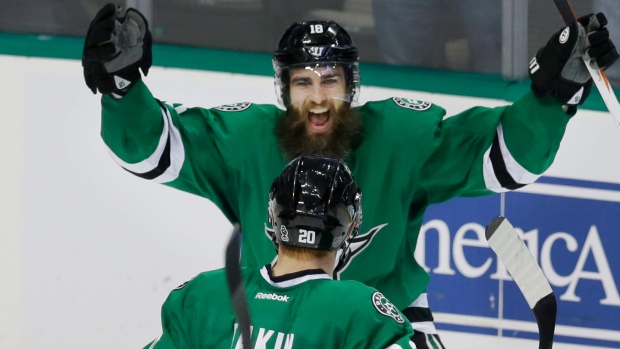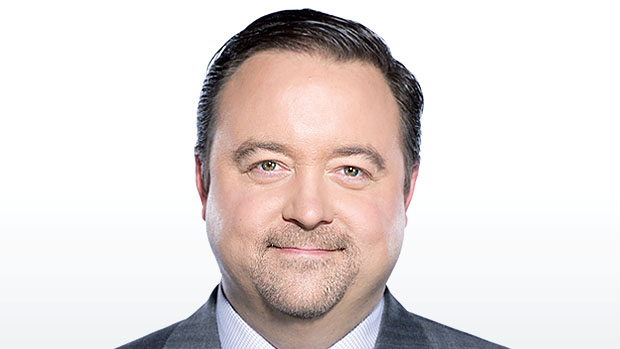 Perhaps, as I suggested to Chicago Blackhawks GM Stan Bowman last Wednesday, the fact that nobody seems to believe him when he says he's not big-game hunting this year at the trade deadline is a testament to his past aggressiveness.
Bowman added rentals Antoine Vermette and Kimmo Timonen before the 2015 trade deadline en route to Chicago's third Stanley Cup this decade, and was equally eager last year, when he brought in Andrew Ladd, Tomas Fleischmann and Dale Weise -- although obviously with less success, as the Blackhawks exited the playoffs in the first round.
But, as Bowman himself points out, the Blackhawks weren't quite as busy at the 2013 trade deadline (Michal Handzus was Chicago's most notable addition) but still went on to win the Cup that June. While some fans and media members have pondered the value of the Blackhawks going after the likes of pending unrestricted free agents Patrick Sharp or Martin Hanzal, among others, Bowman doesn't seem inclined to try to scoop up the bigger names out there this year.
I asked Bowman about his appetite for going after a big-name rental. Is he game?
"No, I don't think so," Bowman said from Stockholm, where he was scouting last week. "I'm not saying 100 per cent we're not going to make a trade, but I'm not expecting to make a significant trade."
Could that change between now and March 1?
"Yeah, anything can happen," Bowman added. "But we've had [internal] meetings and that's not our focus at all as we get ready for the trade deadline."
Part of that is because of the salary cap. The Blackhawks don't have as much room as they did the last two years. And part of it is because Bowman doesn't want to deal away a key part of his current roster.
As I noted last week, Arizona Coyotes GM John Chayka (who took in his second Blackhawks game within a week last Wednesday night) might very well want to acquire one of Chicago's young forwards. He has pieces to auction off in Arizona.
But again, Bowman doesn't seem compelled to do so for a costly rental, nor does he seem that interested in dealing away any of his current young players.
I'm guessing that if there's a medium-to-low-end forward available for the right price, Bowman would look at him before the March 1 deadline. If I were in his shoes, one guy I would inquire about once the Dallas Stars decide to sell, is pending UFA Patrick Eaves. The 32-year-old forward has flown under the radar but is having a fantastic year (35 points, including 21 goals). The best part is his $1 million cap hit, which would be easier for the Blackhawks to swallow. Whatever the case, perhaps that kind of player (a versatile guy with a smaller cap hit) would make sense for Chicago.
But the notion that the Blackhawks only have so much time left in their window to win and should throw everything at this deadline again to help that cause? Bowman doesn't buy that narrative.
"There's this myth that you have to make a big acquisition or else you're not trying to win. I think that's just a fallacy," said Bowman, pointing to several recent Cup winners, such as the Pittsburgh Penguins, who didn't add any big names at the deadline. "If you don't make one, it doesn't mean you don't want to win. It just means that it wasn't the right situation for a variety of reasons. It could be that you think the available players won't make much of an impact. It could be that the price you have to pay is too high. It could be that you can't afford it with your cap situation. It could be that adding a new player is not easy, chemistry-wise. Trying to find minutes for a significant player sounds easy, but it might upset the rhythm of your team that's been together 60 games. So there's a lot of reasons why it doesn't make sense -- just like in some instances it certainly does make sense."
And make no mistake: Just because he might not make a big acquisition doesn't mean Bowman isn't all in.
"We're trying to win the Cup this year, absolutely, but it's not predicated upon a rental," said Bowman. "So I think that narrative is just false."
Bowman is wise to be careful with his higher-end, future assets. Given how well some of the franchise's prospects are looking in junior and elsewhere this season, there's certainly a chance that he'll be able to replenish his NHL roster over the coming years without dipping too much in the standings. But you need high draft picks to keep doing that.
So there's a balance, to be sure. Like I said, I think if there's a medium-cost forward he can add, he might do it. Another factor? The Western Conference is as wide open as it's been in a long, long time.
"The landscape is much different this year in the West," said Bowman. "There isn't one dominant team we're trying to catch and trying to game plan for [in terms of the trade deadline].

"Looking at the West, there are very good teams -- San Jose, Anaheim, Minnesota, those three teams off the top of my head, and then Edmonton is coming this year, as well as Nashville, St. Louis. So there's a lot of good teams, but we're right there too. So for that reason, there's not this absolute incentive that we have to go get a big-name rental."
Keep in mind that it was Patrick Kane's long-term injury back in 2014-15 that gave Chicago the cap space to add Vermette and Timonen, as Kane didn't return until the start of the playoffs. It's a lovely little CBA loophole.
Barring a significant injury to a key player in the coming weeks, that kind of cap space won't be there this time around.
Will Bowman add? Probably. But perhaps not at the level Blackhawks fans are used to seeing.