Boyle nets 1st goal since leukemia diagnosis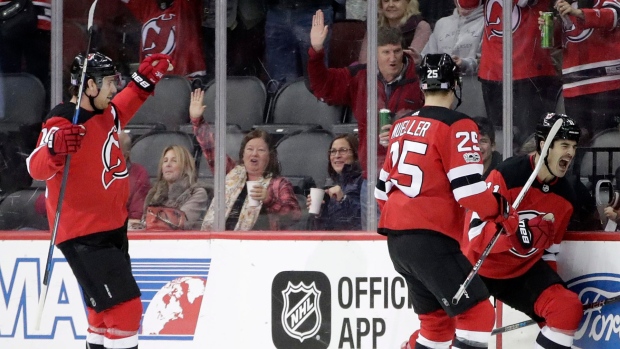 It was a night to remember for Brian Boyle.
The veteran New Jersey Devils forward scored his first goal of the season Thursday against the Edmonton Oilers, his first tally since being diagnosed with leukemia this off-season.
Boyle showed plenty of emotion after opening the scoring just 5:33 into the game and described what it meant to him during a first intermission interview.
"I've never cried after a goal before. It's a lot. It's everything...These guys, my wife, my kids, they've been through a lot too and my parents, my siblings. It's a good feeling. Let's hope we stand up and make it count tonight," Boyle told MSG.
Boyle, 32, was diagnosed with chronic myeloid leukemia in September and didn't make his season debut until Nov. 1.