Bruins acquire forward Wingels from Blackhawks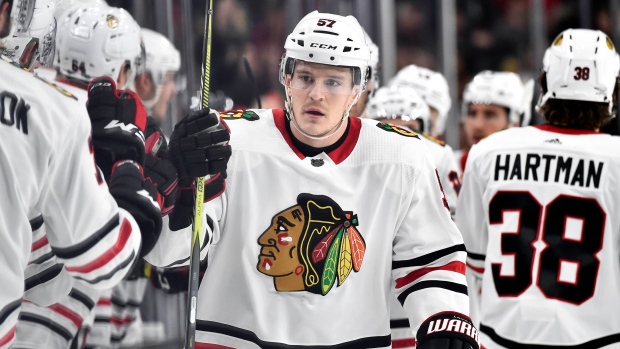 The Boston Bruins have acquired forward Tommy Wingels from the Chicago Blackhawks for a conditional fifth-round pick in 2019.
The pick becomes a fourth-round selection if the Bruins advance past the first round of the 2018 playoffs, or if Wingels re-signs with the Bruins.
In 57 games for the Blackhawks this season, the 29-year-old has scored seven goals and five assists.
The eight-year NHL veteran has 60 goals and 78 assists in 430 career NHL games split between the Blackhawks, Ottawa Senators and San Jose Sharks.
Wingels is making $750,000 this season and will be an unrestricted free agent this summer.