Buono: Lions don't plan to re-sign Harris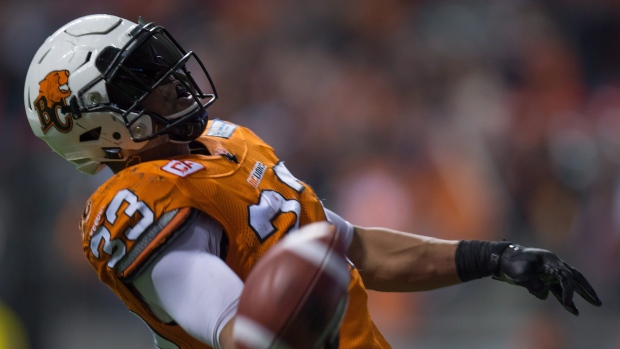 The B.C. Lions are ready to move on from running back Andrew Harris.
Speaking to TSN 1040 Vancouver on Tuesday, Lions general manager Wally Buono said the team does not plan to extend a contract offer to the pending free agent.
"At this point, I'm not saying we're going to make him an offer. I don't believe that we will. I think that at this point, it's time for the club to look at doing things differently. When you look at the eight years he's had here - he's had eight great years. There's times that you say, 'okay, we're going to go in a new direction. We appreciate all an individual has done, and sometimes it's just good to find a new place to go."
Harris took to Twitter to respond to the news shortly after Buono's interview.
Harris, who turn 29 in April, finished second in the league with1,039 rushing yards last season. The two-time CFL All-Star also carried the ball 42 more times than the next nearest player in the CFL. His 1,523 yards from scrimmage also led the league.
Harris has been with the Lions since 2010, but didn't play his first snap with the team until 2011. Since then, he has rushed for 4,259 yards and 24 touchdowns across five seasons. He has added 2,639 yards and 21 touchdowns on 265 receptions.