Canada eyeing Mete for Olympics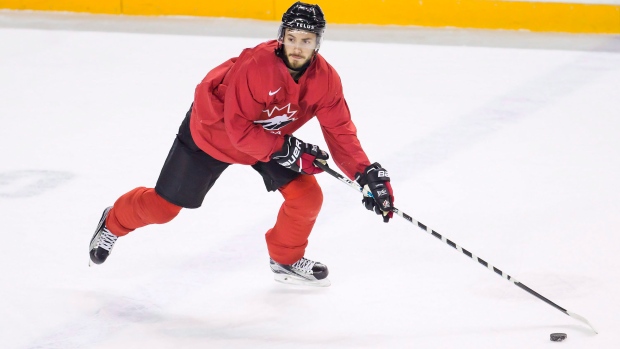 The Montreal Canadiens have loaned defenceman Victor Mete to Hockey Canada for the World Juniors, but that may not be the only international tournament he plays in this season.
According to TSN Hockey Insider Pierre LeBrun, Sean Burke, the general manager of Canada's men's team, has Mete on his radar for the 2018 Winter Olympic Games.
LeBrun notes there are plenty of questions relating to Mete's eligibility, but Canada does see him as a potential player.
Mete will be ineligible if the Canadiens elect to keep him on their roster after the World Juniors. If the Canadiens elect to send him to the OHL's London Knights it will fall on the Canadian Hockey League to decide whether or not he can play. LeBrun reports the CHL and Hockey Canada are set to meet in January after the World Juniors to determine if junior players will be allowed to join Canada for PyeongChang 2018.
The 19-year-old Mete had a breakout training camp with the Canadiens and opened the season as Shea Weber's defence partner. His ice time, however, has declined since and he was a healthy scratch for multiple games before being loaned to Canada.