Canadiens acquire D Schlemko from VGK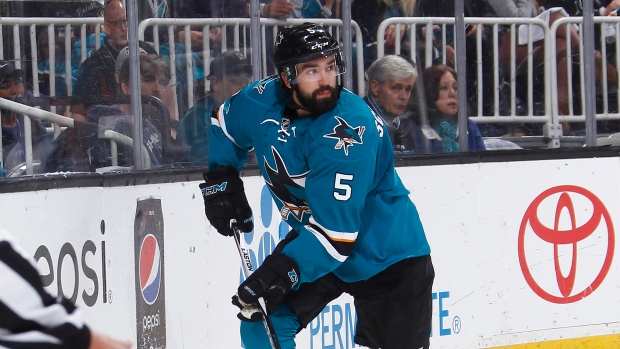 The Vegas Golden Knights have traded defencman David Schlemko to the Montreal Canadiens for a 2019 fifth-round pick.
The Golden Knights acquired the 30-year-old defenceman in Wednesday's expansion draft from the San Jose Sharks.
He scored two goals and added 16 assists in 62 games this season, his first with the Sharks. He added two goals and one assist in six playoff games.
Schlemko signed a four-year, $8.4 million contract with the Sharks last July. He owns a cap hit of $2.1 million.
A veteran of 360 NHL games, he owns 17 goals and 87 points in his career with the Coyotes, Stars, Flames, Devils and Sharks.
Schlemko is the second player picked in the expansion draft to be moved by the Golden Knights, joining Trevor van Riemsdyk.
The Canadiens lost defenceman Alexei Emelin in the expansion draft.