Vegas trades van Riemsdyk to Hurricanes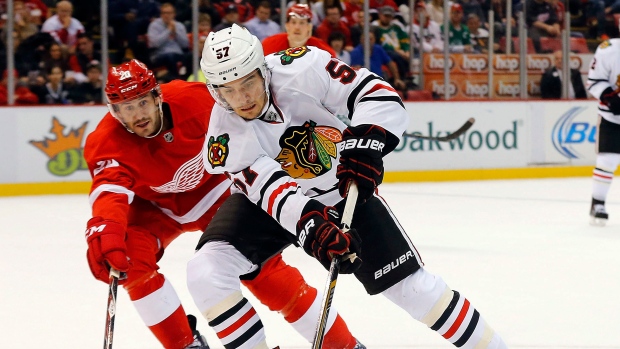 Less than 24 hours after announcing him as a member of the team, the Vegas Golden Knights have traded Trevor van Riemsdyk to the Carolina Hurricanes.
The Hurricanes will also receive a seventh-round pick while the Golden Knights pick up a second-round pick.
"As a right-handed defencemen, Trevor fills an immediate need in our lineup," Hurricanes' executive vice president and general manager Ron Francis said. "He has obviously already experienced success in Chicago, and now will be another good, young piece on our blueline."
Van Riemsdyk, the younger brother of Toronto Maple Leafs winger James van Riemsdyk, scored five goals and added 11 assists in 58 games this season as a member of the Blackhawks. He played in all four playoff games as the Blackhawks were swept by the Nashville Predators, but failed to record a point.
In 158 career games, all with Chicago, van Riemsdyk owns eight goals and 23 assists. He is under contract for one more season at a cap hit of $825,000.
The Golden Knights came out of Wednesday's expansion draft with 15 defencemen on their roster.