Caps' Kuznetsov fined $2K for embellishment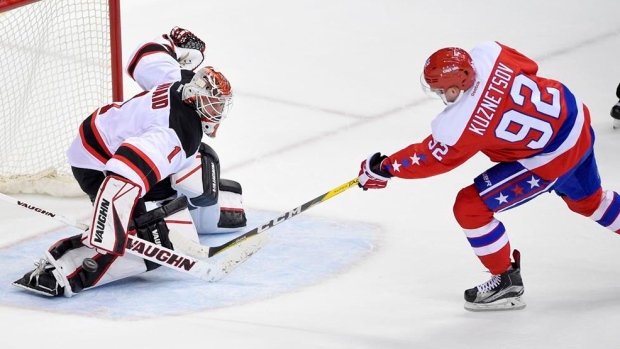 Washington Capitals centre Evgeny Kuznetsov was fined $2,000 by the NHL for diving/embellishment.
The league announced the fine Thursday. Kuznetsov's fine is his first and came after two embellishment incidents this season.
Kuznetsov was given a warning after an incident against the Florida Panthers on Oct. 20 and then was fined as the result of an incident during the second period against the New Jersey Devils on Dec. 29. Kuznetsov went to the ice after contact with a Devils player who was going to the bench.
The 24-year-old Russian is the second player to be fined this season after the Arizona Coyotes' Oliver Ekman-Larsson. Each player's next fine for diving would be $3,000 if he is found to embellish again this season.