Capitals trade F Johansson to Devils for picks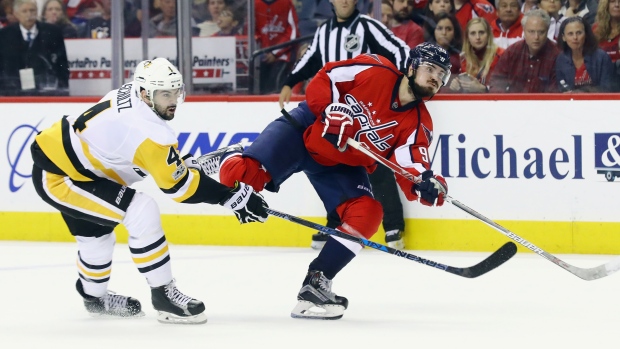 The Washington Capitals have traded forward Marcus Johansson to the New Jersey Devils in exchange for a second and third-round pick in 2018.
The 26-year-old Swede scored 24 goals and 58 points in 82 games this past season with the Capitals. He added two goals and eight points in 13 playoff games.
The Capitals were forced to say goodbye to Johansson after re-signing forward Evgeny Kuznetsov to an eight-year, $62.4 million deal earlier Sunday. The team was left with $4.6 million of cap space with backup goalie Philipp Grubauer and restricted free agent forward Andre Burakovsky still to be re-signed.
Johansson heading to the Devils will free up nearly $4.6 million for the Capitals. He is entering the second year of a three-year, $13.75 million deal signed in July 2016.
Selected 24th overall in 2009, Johansson has spent his entire seven-year career with the Capitals. He has scored 102 goals and 188 assists for 290 points in 501 regular-season contests.