Change is in the air in Pittsburgh
As TSN Hockey Insider Bob McKenzie writes, trades and a coaching change are on the table for a Pittsburgh Penguins team that is struggling to find its way.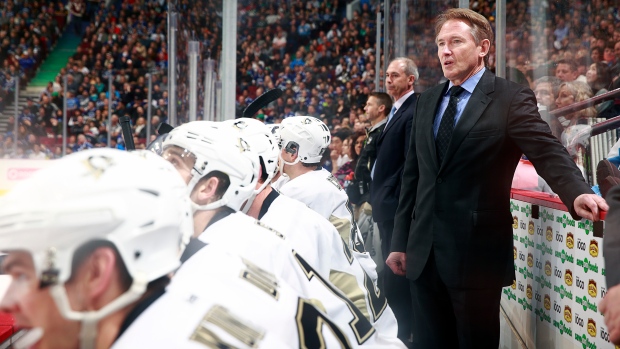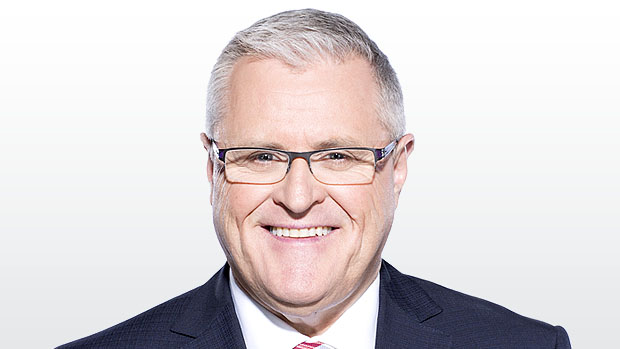 I have never been a fan of attaching too much significance to the outcome of a single game.
That said, is it just me, or does this Pittsburgh Penguin game against the Colorado Avalanche tonight in Denver have some ominous overtones to it?
Obviously, things haven't been going well for Pittsburgh of late.
The 14-10-2 Penguins have lost four of their last five games, including back-to-back losses on the weekend. They sit one point out of a playoff spot. Their 61 goals in 26 games is evidence of a team grinding the gears hard to score.
General manager Jim Rutherford, whether he intended to or not, likely amped up the angst when he cancelled his trip to the NHL Board of Governors' meeting because he felt it was important to be with the team, even though the Penguins haven't played since Sunday night in Anaheim.
All this is on the heels of Rutherford telling Pittsburgh reporter Josh Yohe on the weekend that he effectively disagrees with coach Mike Johnston's handling of underage rookie Daniel Sprong, who has suited up in only 14 games this season and hasn't been in the lineup since Nov. 17.
"That's why we kept (Sprong), to play him," Rutherford told Yohe.
Rutherford did say he allows his coach to make the personnel decisions on who plays, but if I'm interpreting the GM's comments correctly, I'm guessing the GM has, to no avail, privately told the coach this on multiple occasions and the public airing of the grievance is a clear shot across the coach's bow. As in, you make the call on Sprong as you see fit, but continue to do so at your own peril.
Then there were these comments from Rutherford to Yohe:
"Well, we're going to have to do something to change things up. We have underachieved. We've definitely underachieved. We're in a position where we shouldn't be right now, and we know it. I am going to have to take a look at few things. Something needs to change."
Ominous, no?
There's also some caution to be advised in that regard.
Historically, Rutherford is not a GM who is quick to fire coaches. Earlier this season, when Johnston was under siege, Rutherford dismissed the notion of a coaching change. If at all possible, he likes to hang in with his coaches.
It's believed he would much rather make a trade — for either a puck-moving defenceman or a skilled winger to play alongside Sidney Crosby, or maybe both — but those aren't easy deals to make for a Penguin franchise in a salary cap crunch that has already used some of its currency (draft picks and younger players) to acquire immediate help.
While a trade is almost always the preferred course of action in these situations, we'd be foolish to think a coaching change isn't on the table, especially if the losing continues and/or the Penguins continue to sit below the wild card playoff line.
I think it's probably safe to say the Pens may not be the easiest team in the world to coach. Johnston may not be the easiest coach to replace in mid-season either, if it comes to that.
Randy Carlyle is available, but I'm guessing if Phil Kessel gets a vote, well...
Guy Boucher is also available, but if Sidney Crosby's former junior coach was hired, well...
Veteran coach Mike Sullivan is, by all accounts, doing a good job (16-5-0, in first place in its division) with Pittsburgh's AHL farm team in Wilkes-Barre, so perhaps that is an option should a change be required.
Maybe the Penguins will win tonight and go on their merry way. Maybe a trade is on the horizon. Maybe the coach is on thin ice. Maybe this, maybe that, but as the GM himself said: "Something needs to change."
And you can't help but get the feeling if things don't go well for the Penguins tonight in Denver, something will change.