Co-founder of NHL/NHLPA substance abuse program under investigation
Late NHL enforcer's father Len filed complaint in California; NHLPA says league and union evaluating recent review of the joint Substance Abuse and Behavioural Health Program.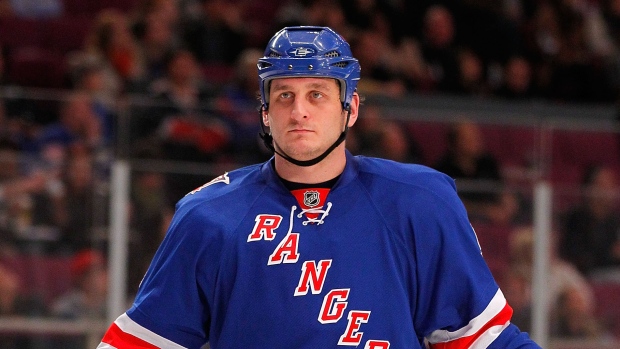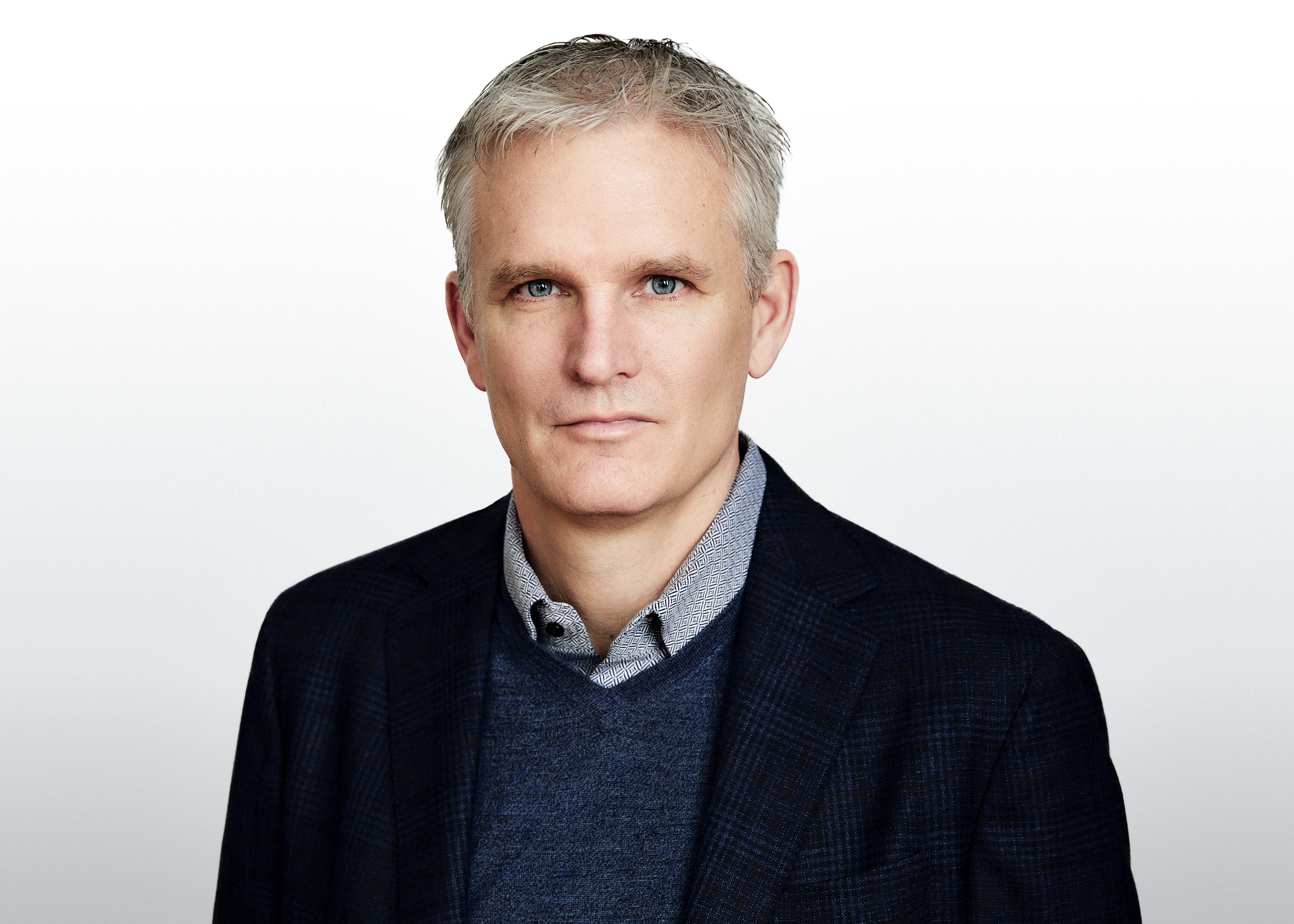 A co-founder of the NHL and NHL Players' Association's substance abuse program is being investigated by California state medical regulators for his care of Derek Boogaard, a former NHL enforcer who died in 2011 after he failed 14 of 19 drug tests during the final six months of his life.
The investigation of Dr. David Lewis of Los Angeles by the California Dept. of Consumer Affairs was launched after a complaint filed Apr. 24, 2014 with the Medical Board of California by Len Boogaard, Derek's father.
Meanwhile, the NHLPA says the league and the union are evaluating the results of third-party review of the joint Substance Abuse and Behavioural Health Program (SABH) and are discussing prospective changes to the program.
The news that Boogaard failed so many tests without any consequences raises questions about the NHL and NHL Players' Association's commitment to rooting out drug users, doping experts say.
"It's a tragedy and a poor reflection on a system that is supposed to catch them and help them," said Stuart Phillips, a kinesiology professor at McMaster University who studies doping in sports
It's not known how long the California investigation of Dr. Lewis might last. A similar complaint filed with the College of Psychologists of Ontario by Len Boogaard against Dr. Brian Shaw, a Toronto-based doctor who works for the NHLPA and who co-founded the SABH with Dr. Lewis in 1996, was completed in 2014 after a seven-month review.
Dr. Shaw was cleared of any wrongdoing for his role in Boogaard's case, although the college provided him with advice about his care of patients.
In a statement to TSN this week, the NHLPA wrote that following the complaint against Dr. Shaw, "The league and the NHLPA retained third-party experts to provide an external review of the SABH program, which has now been completed. The NHL and the NHLPA are considering the results of the review and are discussing amendments to the protocols set out in the SABH program."
The SABH is a confidential program. Neither the league nor union is typically told by the program's doctors about their treatment of players. Moreover, according to terms of the SABH, it's up to the doctors who administer the program (Dr. Lewis and Dr. Shaw) to decide if suspensions, fines, or other penalties should be levied when conditions are breached.
The complaint filed against Dr. Lewis by Len Boogaard alleges his son faced no fines, sanctions or other penalties after he repeatedly violated the terms of an agreement he signed after being released in 2010 from a drug and alcohol rehabilitation facility.
Boogaard's repeated violations included testing positive for opiate and stimulant drugs, admitting to making illegal purchases of narcotics, and for missing randomly scheduled drug tests, according to copies of Boogaard's medical records obtained by Len Boogaard through the U.S. federal law known as HIPAA (Health Insurance Portability and Accountability Act), which governs health care companies about the disclosure of medical records.
Len Boogaard contends that the doctors failed in their medical and ethical obligations to his son by not holding him to account after he failed multiple drug tests. Len Boogaard was interviewed by investigators in connection with his complaint against Dr. Lewis about six weeks ago.
The state medical board referred the complaint against Dr. Lewis to California's Department of Consumer Affairs, as is usual procedure, according to emails between Len Boogaard and investigators that have been reviewed by TSN. Cassandra Hockenson, a spokeswoman for the Medical Board of California, declined to comment, writing in an email to TSN that the board does not discuss ongoing investigations.
Once the department finishes with its investigation, it will provide its recommendations to the state medical board. If the board finds that Dr. Lewis was negligent, it can suspend the doctor's license or issue a public reprimand.
Derek Boogaard, then under contract to the New York Rangers, died in May 2011 after mixing alcohol with drugs. News of the investigation of Dr. Lewis follows the release last week of nearly 300 unsealed court documents in the NHL's concussion lawsuit. Those documents offer an unvarnished glimpse at the NHL's collective mindset towards head hits, concussions, fighting and player safety.
Len Boogaard said the unsealed emails provide him with "validation." He said he's still angry with Dr. Shaw and Dr. Lewis over their treatment of his son. He's angry at the dozen doctors who, according to court documents, prescribed his son with 1,021 pills during the 2008-09 season alone. And he's angry with NHL's top executives after reviewing internal league emails that shed light on the league's handling of brain injuries and awareness of players who self-medicate.
"They had [Derek] addicted to this stuff," Len Boogaard said in an interview with TSN. "He fell under the care and control of the substance abuse program. They had a duty to care and look after him… there was no need for my son to die. All the checks and balances were in place. The substance abuse program says these doctors are tasked with enforcing the sanctions."
An NHLPA spokesman wrote in the statement that the NHL and NHLPA negotiated provisions in their 2013 labour agreement "to address a number of issues related to substance abuse, including provisions that provide for significantly enhanced control over the distribution of medication to NHL Players by NHL medical personnel."
The NHL and Dr. Lewis did not reply to emails requesting comment. Spokesmen for the Minnesota Wild and New York Rangers declined to comment.
While playing with the Wild in 2009, Boogaard was admitted to a drug and alcohol rehabilitation facility in Malibu, Calif.
He re-joined the Wild on Oct. 9, 2009, signing a document detailing his "after-care program." On the one-page form, Boogaard agreed to abstain from using any drugs, unless the drugs were specifically approved by program doctors or prescribed by team physicians. The form, which was obtained by TSN along with other documentation for this story from Len Boogaard, indicated Derek would face random drug testing, would be required to attend three "12-step" meetings each week, and had to stay in "regular contact" with SABH program officials.
The form also included this paragraph: "I understand and agree that failure to meet the conditions of this Aftercare Plan may result in a permanent suspension at the sole discretion of the Program Doctors."
The document was signed by Boogaard, Dr. Lewis - who is an NHL doctor - and Dr. Shaw.
According to Dr. Shaw's medical notes, accessed by Len Boogaard, his son missed a drug test on Jan. 19, 2010, telling the doctors he was on the road with the Wild.
"Says he was on the road not true," Dr. Shaw wrote.
Later that fall, months after he signed a four-year, $6.5-million contract with the Rangers, Boogaard was again failing repeated tests, which were administered by Quest Diagnostics, North America's largest provider of employment-related drug testing. (Quest provided Boogaard's test results to Dr. Shaw and Dr. Lewis, but not to the NHL or to the Rangers.)
As his treatment with Dr. Shaw and Dr. Lewis continued into the fall of 2010, Boogaard tested positive for Diphenhydramine and Pseudoephedrine, the active ingredients in the banned stimulants Benadryl and Sudafed, on Nov. 8, Nov. 10, and Dec. 4.
On Dec. 1, 2010, he tested positive for Alprazolam, the active ingredient in the anxiety medication Xanax, and for the narcotic pain reliever Tramadol. It's unclear whether the NHL would consider that a failed test. On Nov. 16, Boogaard was prescribed 40 pills of Tramadol by Dr. Andrew Feldman, a New York Rangers doctor.
Boogaard played 22 games for the Rangers 2010-11. During his final NHL game on Dec. 9, he fought Ottawa's Matt Carkner. The following day, he was placed on injured reserve and, while he would resume workouts in the spring of 2011, he never played again in the NHL. He died May 11, 2011.
Four months before his death, both Dr. Shaw and Dr. Lewis wrote in their Jan, 10, 2011, notes that Boogaard revealed he was illegally purchasing the opioid pain reliever oxycodone.
He was told to enter rehabilitation but refused. Boogaard would make similar refusals over subsequent months.
"Shaw and Lewis could have put [Derek] back in rehab, garnished his wages, banned him from playing hockey, whatever, that's what he needed," Len Boogaard said. "He needed a wakeup call…Instead, he constantly broke the rules. And they let him."
As part of the case record in the complaint concluded in 2014 against Dr. Shaw, his lawyer Richard Shekter wrote that Dr. Shaw was merely an "administrator" of the NHL/NHLPA's joint substance abuse program who was not involved with Boogaard's personal care — even though the player's phone records, the documents show, indicate that between January and April 2011, he phoned Dr. Shaw 42 times and exchanged 142 text messages.
Shekter wrote, Dr. Shaw did not have the authority to fine or suspend Boogaard.
"The fact is that no one, save and except Derek Boogaard, had the 'ability to control' him or his activities," Shekter wrote in a July 3, 2014, letter to the College. "The 'authority' that Dr. Shaw had was an ability to impose sanctions if he and his co-administrator, Dr. Lewis, deemed it advisable to do so. If the player chose to ignore the program's recommendations, he did so at his own professional and economic risk. There were no further sanctions available to compel compliance in any event."
A three-member panel at the College of Psychologists of Ontario, which investigated Dr. Shaw, wrote in a confidential Nov. 12, 2014, report that Dr. Shaw's relationship with Boogaard "was not always clear."
"The Panel does not believe it is in a position to comment on whether Dr. Shaw made the 'right' decisions regarding Mr. Derek Boogaard," the report says. "While it appeared that Dr. Shaw maintained a role as an administrator of the SABH Program, it also appeared in several instances that Dr. Shaw may have provided services to Mr. Derek Boogaard that went beyond simple administration."
Instead of penalizing Dr. Shaw, the panel advised the doctor about ensuring clinical duties, responsibilities and expectations are made clear when entering agreements with clients.
Tim Elcombe, an associate physical education professor at Wilfrid Laurier University who studies doping, says Dr. Shaw and Dr. Lewis may have felt conflicted by their decision about whether to suspend Boogaard.
"Where does he go without hockey?" Elcombe said. "This sport was so clearly his identity. What was he without the sport, and how would a suspension have affected him?"
At Len Boogaard's request, the Health Professionals Appeal and Review Board in December reviewed the College of Psychologists of Ontario's decision on Dr. Shaw and supported the finding.
The NHLPA wrote the board, "did not determine that Dr. Shaw's conduct in respect of Derek Boogaard fell below professional standards in any respect, including in his declining to discipline the Player under the SABH program."
The California investigation comes months after the NHL acknowledged cocaine use was on the rise.
Deputy commissioner Bill Daly confirmed in an interview with TSN in October that the NHL has seen an increase in recent years of players testing positive for cocaine. Six months after that admission, the league and the union are discussing broadening the scope of screening for drugs of abuse like cocaine.