Confident Marner ready to face Bergeron in matchup
Boston's top trio of Patrice Bergeron, Brad Marchand and David Pastrnak posted big numbers against the Maple Leafs in last year's playoffs but Mitch Marner says he and his Toronto linemates 'have a lot of confidence' heading into their first-round showdown with the Bruins, Mark Masters writes.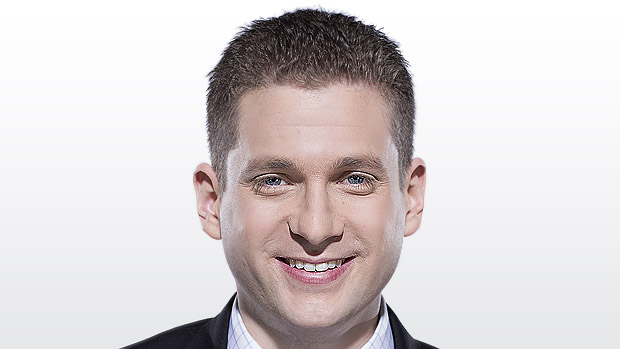 TSN Toronto reporter Mark Masters checks in daily with news and notes on the Maple Leafs, who held an optional practice at the MasterCard Centre on Tuesday.
When the Maple Leafs played in Boston during the regular season – Nov. 10 and Dec. 8 – Zach Hyman, John Tavares and Mitch Marner saw the most minutes against the Bruins top line.
Marner is expecting that Game 1 in the playoffs will be no different.
"As a line we have a lot of confidence," Marner said. "We've lined up against the line we're going to line up against on Thursday quite a bit ... and, for us, it's just making sure we're being smart and taking care of that puck, not doing anything crazy with it."
Boston's top trio posted big numbers against the Leafs in last year's playoffs. David Pastrnak led the way with five goals and eight assists while Brad Marchand had three goals and six assists. Patrice Bergeron, meanwhile, posted a goal and seven assists despite missing one game.
"Their big line is elite, elite, elite," said Leafs coach Mike Babcock, "and Bergeron just knows how to win. He's flat out won everything, he knows how to stop on defence, he knows how to free up those other two guys ... He's won, he's calm, he's smart, he knows how to play. You don't win by accident over and over and over again. You figure out the formula. He figured out the formula early. Now we have to."
All the damage by Boston's tremendous troika in the series last year came in the four Bruins wins and they failed to hit the scoresheet in any of Toronto's victories so containing them is, obviously, key. And Marner, who led Toronto with nine points in last year's playoffs, seems ready for the challenge.
"He wants to be the best player in the series," Babcock observed of the 21-year-old.
"My first playoffs, I wasn't very happy with how I played," Marner said, referring to the six-game loss to Washington in which he produced four points. "Last year, I did a better job of getting ready to play every game and being ready for the matchup. The outcome we had wasn't the one we wanted, so it stung and makes you want to come back harder and compete harder."
Boston's top line continued to batter the Leafs in the regular season as Bergeron had three points in two games while Marchand posted seven assists and Pastrnak exploded for six goals and three assists while playing in all four games. Marner has a profound respect for the chemistry Boston's top line has been able to cultivate over the years. ​
"It kind of seems like the play's about to be dead and the next thing you know one of them's wide open backdoor and the puck's on his stick," Marner said, "so no matter where the puck is, no matter how dead the play looks, there's always something they can do with it. It's kind of crazy."
"They all have a good understanding of what they do well," said Tavares, "and what they bring to their line, the different elements and they all have a good sense of where they are all over the ice. Before they even get the puck they can have an understanding of where someone's going to be or where he's going to, you're almost thinking two, three steps ahead."
----
Known for being an expert agitator, Marchand brings a sandpaper element to the Boston attack.
"We've played him a lot so just let him do whatever he wants after the whistle," Marner warned. "We all know he's going to try and get under our skin so there's nothing new there so just, as a team, stay calm. We know what we have to do to be successful and that's making sure we're not getting in the box. That team thrives off the power play."
The Bruins had the NHL's third best power play in the regular season (25.9 per cent) and used the man advantage to torture the Leafs at times in last year's playoffs. Boston had three power-play goals in Game 1 and potted another couple in Game 2. Boston finished the series 7-for-21 on the power play.
The Bruins went 4-for-12 on the power play against the Leafs this season.
While Marchand has crossed the line in the past, he wasn't suspended this season while posting a career-high 100 points.
"Off the year he's coming, he's probably feeling very good about himself," said Marner, "so we got to make sure we play him hard and give them no time or space."
"He's not shy to go anywhere," said Tavares. "He has a good understanding of what this time of year is like and who he is as a player."
----
After advancing past the first round just once in nine seasons in New York, Tavares is eager for a long run with his new team.
"I've only been in the playoffs three times in my career so this is what you play for, these opportunities and the more you go through it and the more you've been around you know how hard it is and you appreciate it just that much more and you realize you can't take it for granted," the 28-year-old said. "You never know how many opportunities you're going to get and you have to make the most of the ones that are right there in front of you."
Babcock hopes that attitude will influence his younger players.
"He's done some losing," the coach noted, "he's figured out that it's not as much fun as winning."
And while Tavares lacks an extensive playoff pedigree beyond his Game 6 double OT series clincher against the Florida Panthers three years ago, he's played plenty of big games on the international stage.
"He's played a long time," said Marner, "he's played in all the big tournaments, Olympics, world championship, all that kind of stuff. He's been playing against star players for the majority of his life. I think he knows how to be successful and that's being on the defensive side of the puck, taking care of your D-zone first and letting the offence come to him."
----
Auston Matthews started last year's playoffs with William Nylander on his right wing, but that duo was split up midway through the series after Toronto fell into a 3-1 hole. It appears this year, Matthews and Nylander will start the series on different lines. On Monday, Matthews skated with Andreas Johnsson and Kasperi Kapanen at practice while Nylander was with Patrick Marleau and Nazem Kadri.
​"It just gives us different ways to look at things," Babcock explained. "Obviously, we know Kappy, we know Willy, we're going to move those guys around a little bit. We're going to play them the way it's best suited and based on how they play."