Coors Light becomes title sponsor of Jay and Dan Podcast
Helmed by Jay Onrait and Dan O'Toole the newly titled JAY AND DAN PODCAST PRESENTED BY COORS LIGHT returns with new episodes beginning in September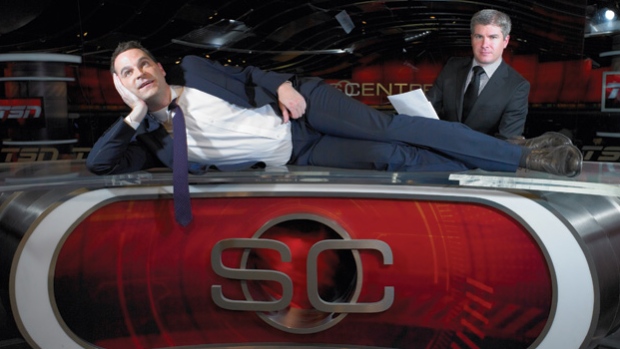 TORONTO – In advance of the upcoming premiere of TSN's new daily original series SC WITH JAY AND DAN, TSN today announced Coors Light as the title sponsor of the popular JAY AND DAN PODCAST from hosts Jay Onrait and Dan O'Toole. The fan-favourite duo return to TSN in September with SC WITH JAY AND DAN, and the Coors Light sponsorship extends to the series with the Coors Side Seats on-set interview segment, as well as a special Coors Reporter who will cover major sporting events for the series.
"We look forward to the opportunity to build on our established relationship with Coors Light as the title sponsor of the JAY AND DAN PODCAST," said Mark Milliere, Senior Vice-President and General Manager, TSN. "The Coors Light brand will also carry over to the series through two integrations that will no doubt result in some memorable interviews and show content."
"I have wandered the streets of Canada, telling my lame stories to whomever would listen," said O'Toole. "Now with the return of the podcast, I can bore an entire nation once again."
"Mark it on your calendar with a big red star…the podcast is coming back and we are still doing no prep," said Onrait.
The Coors Light brand will be integrated into SC WITH JAY AND DAN in various ways, including:
- Title sponsor of the highly-anticipated return of the JAY AND DAN PODCAST PRESENTED BY COORS LIGHT
- The Coors Side Seats on-set segment will feature interviews with Onrait and O'Toole and various guests
- Featuring a uniquely comedic and light-hearted approach, the Coors Reporter will travel to some of the most talked-about sporting events in North America, covering the fan experience in a way that only SC WITH JAY AND DAN can
Onrait and O'Toole's return to Canada's Sports Leader was announced live on air by Hockey Insider Bob McKenzie during TSN's live TRADECENTRE coverage on March 1. When the popular duo return next month, viewers can expect the unexpected along with highlights, interviews, trending stories, and the return of fan-favourite segments.