Countdown to TradeCentre: Hanzal effect to cool the rental market?
Check out some updated trade rumours and speculation from around the NHL beat including how Minnesota's trade to acquire Martin Hanzal last year could affect this year's deadline and a deadline prediction for the Lightning.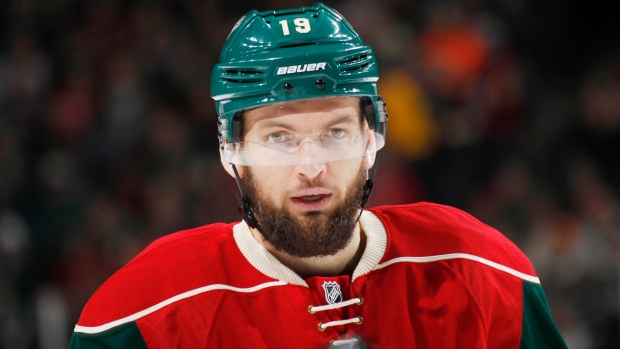 The National Hockey League's Trade Deadline is on Monday, Feb. 26, and teams will be making decisions on whether to buy or sell and decide which players can make the biggest difference and hold the greatest value. Check out the latest trade rumours and speculation from around the NHL beat.
---

The Hanzal Effect?
TSN Hockey Insider Darren Dreger said Thursday he doesn't believe Buffalo Sabres general manager Jason Botterill has received "any offer yet that's even remotely" close to his asking price for Evander Kane and TSN Hockey Insider Bob McKenzie added that reason for that goes well beyond Kane's reputation.
"I don't think it's repuation at all. I think it's market," McKenzie told Overdrive on TSN 1050 Toronto Thursday. "I think there's a number of things. Last year, Minnesota made the play for Martin Hanzal, gave up a first-round pick, gave up a second-round pick - they weren't successful. The owner comes out and afterwards says publically 'I really wish we hadn't done that.'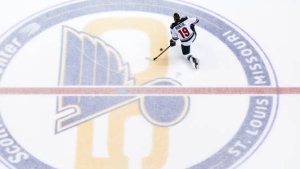 "So now, every year is different, the rental market has to get set. I don't think there's as many teams that are too excited about paying premium prices for on the rental market. I think it was trending that way anyways. Now, maybe a bunch of them are playing possum. Maybe there's a whole bunch of guys out there saying 'nope, we're not paying those prices, we're not paying.' And it's two-plus weeks before the deadline and then the Friday before the deadline they decided 'let's go for it.' And then maybe Botterill and [New York Rangers general manager Jeff] Gorton will be fine, and they'll have no problem getting first-round picks and prospects for Evander Kane and Rick Nash.
"But maybe they're not gonna get it, maybe this is the year when people just say no. I don't know that St. Louis is as all-in as people think they are. I don't know that Nashville's going to say 'yeah, we'll pay whatever.' I think teams are one foot in, one foot out even the really good ones."
Dreger reported later on Thursday that the Nashville Predators and Dallas Stars are two teams to watch in the Nash sweepstakes.
TSN Hockey Insider Pierre LeBrun added that Nash entering the trade market could actually benefit Botterill, if the return for Nash sets a high price for Kane.
"You're talking about two rental wingers, there are a lot of the same teams making calls on both guys, but I would say this: I don't think Jason Botterill, the general manager of the Buffalo Sabres, thinks that it's necessarily a bad thing in the sense that half a dozen teams are going to be bidding on Rick Nash, maybe he goes first and that sets the market," he said. "And if it is a three-asset haul for the New York Rangers, well, some of those teams will come to the Buffalo Sabres and say what do we pay for Evander Kane."

---

Mark It Down
Bob McKenzie is confident that the Tampa Bay Lightning will be buyers ahead of the trade deadline with an addition to their blueline.
"I will make this prediction right now, Tampa will not go by the deadline without picking up what they believe to be a significant top-six defenceman," McKenzie added on TSN Radio 1050's Overdrive. "And I don't know whether it's Mike Green or Ryan McDonagh, or Jack Johnson, or Cody Ceci. The point being is Tampa, for me, is as close to being all-in as they can be and they've got the draft picks and prospects to move. I don't think they're too worried about what they would have to give up to get a guy."
McKenzie added the price for Green from the Red Wings could be a first-round pick and he believes Lightning general manager Steve Yzerman would be willing to pay that price.

---

Little To Offer?
The Chicago Blackhawks are in an unfamiliar spot, sitting outside the playoff picture with less than a month remaining before the trade deadline.
Paul Skrbina of The Chicago Tribune believes the Blackhawks lack options when it comes to making a move at the deadline since the team has several veterans with no-trade clauses and plenty of young players general manager Stan Bowman won't want to part with.
Skrbina lists pending unrestricted free agents Cody Franson, Tommy Wingels, Michal Kempny and Jan Rutta as players the team could part with at the deadline. He notes restricted free agents Ryan Hartman and Vinnie Hinostroza are two other chips the team could move, but doubts the Blackhawks would want to part with Hinostroza.

---

Vegas Ready to Gamble?
TSN Hockey Insider Darren Dreger reported Thursday that the Vegas Golden Knights will not be selling at the trade deadline and could look to add their roster instead.
"We're keeping a close watch on the Vegas Golden Knights. Now, we understand that they're not wanting to weaken their roster obviously. I mean this team could actually win the Stanley Cup," Dreger said on Insider Trading. "They're scouting a lot of teams, focusing on teams like the Ottawa Senators, so don't be surprised if George McPhee adds to his roster in an effort to legitimize that Stanley Cup push."
The Golden Knights were predicted to be sellers at the deadline in their first season, but the team has outperformed all expectations and are first in the Western Conference. As a result, pending free agents James Neal and David Perron have dropped to 29th and 30th, respectively, on TSN Hockey's Trade Bait board.

---