Devils' Farnham banned four games for hit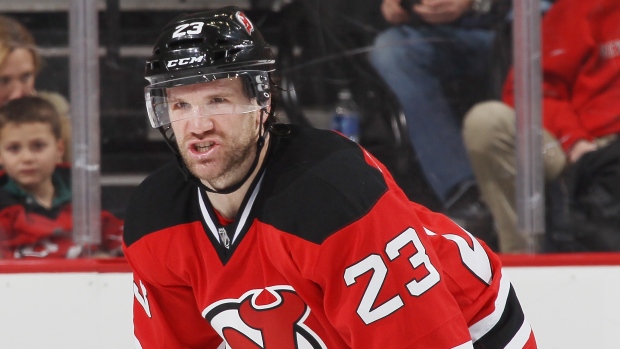 New Jersey Devils forward Bobby Farnham has been suspended four games by the NHL's Department of Player Safety for his hit on St. Louis Blues forward Dmitrij Jaskin.
In the third period of New Jersey's 5-2 loss to the Blues on Tuesday night, Farnham's laid a high hit on the unsuspecting Jaskin away from the play. The hit came seconds after Farnham was crushed into the boards by Blues defenceman Kevin Shattenkirk as he carried the puck behind the Blues' net.
Four Blues chased Farnham after the hit and Ryan Reaves engaged Devils forward Jordan Tootoo in a fight, in which Reaves threw a punch after Tootoo was on the ice.
Farnham was assessed a major for interference and a game misconduct on the play.
The 26-year-old has seven goals and one assist in 24 games with the Devils this season. He was claimed off waivers by the Devils from the Pittsburgh Penguins in October.