Devils' Hall out 3-4 weeks after knee surgery
New Jersey Devils forward Taylor Hall will miss three to four weeks after undergoing successful arthroscopic surgery on his left knee on Wednesday, the team announced.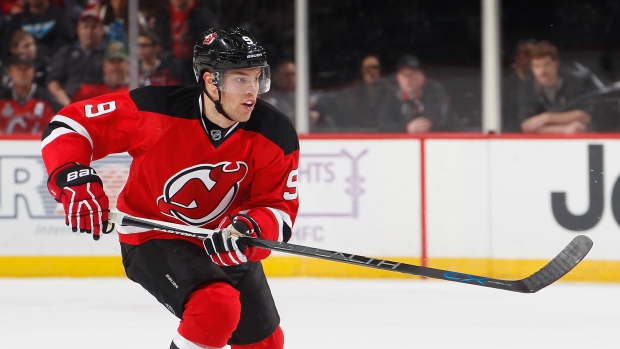 NEWARK, N.J. — New Jersey Devils left wing Taylor Hall has had surgery on his left knee.
The Devils announced Wednesday that Hall had a torn meniscus repaired in the procedure performed by team physician Dr. Michael Shindle and Dr. Jonathan Glashow, the club's chief medical officer. He will be sidelined up to a month.
Hall has been placed on injured reserve.
Hall, who was acquired from the Edmonton Oilers in an off-season deal for defenceman Adam Larsson, had five goals and seven assists in 14 games. His 12 points were tied for the team lead with defenceman Damon Severson.
The No. 1 overall pick in the 2010 draft, Hall did not play in the Devils' game at Dallas on Tuesday night.