Dreger Report: Bergevin and the Habs are all in
Expect there to be an all-in mentality in Montreal with the Canadiens looking like Stanley Cup contenders as the NHL trade deadline approaches, TSN Hockey Insider Darren Dreger writes.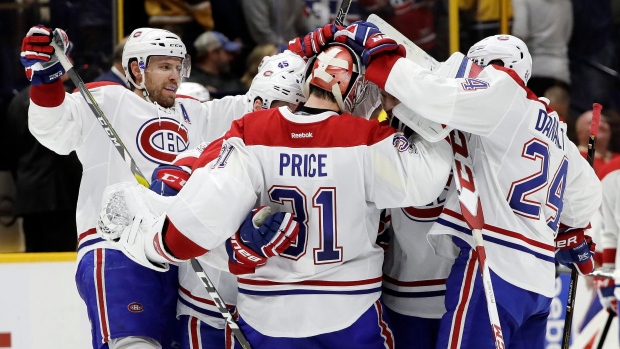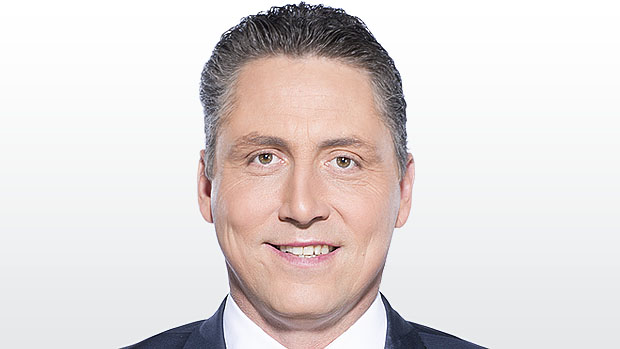 The light is as green as it's ever going to get for the Montreal Canadiens.
Aside from the fact the Habs can't seem to beat the Flyers in Philadelphia, there's a good feeling around the team right now, along with the realization they are legitimate Stanley Cup contenders.
The Eastern Conference promotes a strong cast of contending clubs, with Washington, Pittsburgh, Columbus and the New York Rangers among the favoured, but the unpredictable drop of the Tampa Bay Lightning could remove a major threat to all, including the Canadiens.
The additions of Shea Weber, Alexander Radulov and Andrew Shaw, plus the chemistry 23-year-old Phillip Danault has created with Max Pacioretty and Radulov on Montreal's top line, provide many of the pieces to a potential Cup-winning puzzle. The most significant piece, of course, is goalie Carey Price.
But Montreal has some holes, or needs if you prefer.
Healthy, minus the relentless determination of Brendan Gallagher, Montreal now has the luxury of rolling four lines, which allows head coach Michel Therrien to manage his forwards ice time properly.
While far from a heavy team that wears the opposition down physically, the Canadiens do wear teams down with their skating game. However, general manager Marc Bergevin has some work to do if the team is going to sustain that pace and attack in the postseason and better their chances of outgunning the big boys.
Size up the middle has been a concern all season and becomes even more of an issue in the playoffs when you're trying to survive four gruelling rounds. Alex Galchenyuk is Montreal's top centre, but adding Martin Hanzal, a towering 6-foot-6 centre, would create a more formidable top six and allow Therrien the flexibility to slide Galchenyuk to left wing. The Canadiens bottom six would be as strong as any, with Tomas Plekanec holding on to his spot as third-line centre.
Bergevin isn't afraid to be aggressive, he's certainly proven that, but he's also not going to damage Montreal's future by giving up on another 6-foot-6 monster in 21-year-old winger Michael McCarron, who's currently seasoning in the AHL. Bergevin needs to create another way to land Hanzal or find a different number-two centre at a more reasonable price. Good luck. At last count, at least 10 teams are in on Hanzal, so Arizona's asking price remains high.
In addition to beefing up their top six, Montreal also requires some attention on the blueline. Acquiring Nikita Nesterov was a good depth move. He can skate and moves the puck well, but is best suited as a fifth or sixth defenceman.
Andrei Markov's minutes need to stay around the 17- 19 minute mark – rather than the low to mid-twenties he has muscled through several times this season – in order to keep him as effective as possible. To do this, the Canadiens need a top-four defenceman, but a dozen other teams are looking for the same thing. If nothing surfaces between now and March 1, settling on a depth defenceman would take some of the pressure off.
Fresh off the All-Star break, the Canadiens have a favourable schedule, with just a handful of games before they enjoy their bye week Feb. 13-17. Upon their return, expect an all-in mentality for the final push of the NHL regular season, perhaps, bolstered by a couple of new faces.
Shattenkirk Fever
I reported on Insider Trading Thursday that there are a number of teams with interest in Kevin Shattenkirk. These clubs believe he can help as a rental, but they're also suffering from sticker shock, with the rumoured open-market number for the pending unrestricted free agent floating around $7 million per on a seven or eight-year term.
I seemed to rankle a few on social media by acknowledging Shattenkirk is viewed by some with interest as a power-play specialist who isn't great at 5-on-5. On a contending team, he's seen as a second- pairing defenceman at best.
To be clear, this isn't my assessment of Shattenkirk's play. It's the opinion of coaches and general managers who know his game, have an appreciation for his talent and have interest in what he might bring to their club. They also have reservations based on his perceived limitations and, obviously, the St Louis Blues' asking price.
It's believed that Blues GM Doug Armstrong intends on trading the 28-year-old. As much as it will weaken his team, Armstrong can't really allow another top-end player to walk into free agency with no return. In a perfect world, he gets something back that addresses a need now, but the rental game is often a sketchy one.
Sources say the asking price for Shattenkirk last summer was a young roster player and a first-round pick – a price too lofty for teams to pay for a player entering the final year of his contract. If a team steps up in the days ahead with interest in a trade and extension, St. Louis might attract a decent package. Based on the multiple teams I talked to who have interest, the term and top-end dollar will be a problem.
Whether or not these teams see Shattenkirk as a wise long-term investment now isn't relevant to what he will get in July. The consensus is that someone will pay him.
#InItForAlz
A personal note: Thank you to my followers on Twitter who not only tolerated my daily tweets on my family's ongoing experience with my stepfather Ervin's battle with Alzheimer's, but offered an endless timeline of support.
I'm very grateful. I'm also very proud to work with a team on both the radio and TV side at TSN that either gave me the platform to spread the word in the ongoing quest for awareness and research assistance, or reached out in their own way to share their stories and personal connection to the illness.
I would be remiss if I didn't acknowledge the Alzheimer Society of Canada and Dementia Friends Canada, who opened their world to me and allowed me to play a small role in the great initiatives both continue to work tirelessly on.
I look forward to partnering on future projects and doing whatever I can to keep the message strong.