Dreger Report: Countdown to deadline day begins
With the NHL's Mar. 2 trade deadline less than six weeks away, TSN Hockey Insider Darren Dreger provides a full list of players who could be available, along with a look at what each Canadian NHL team could be planning along the way.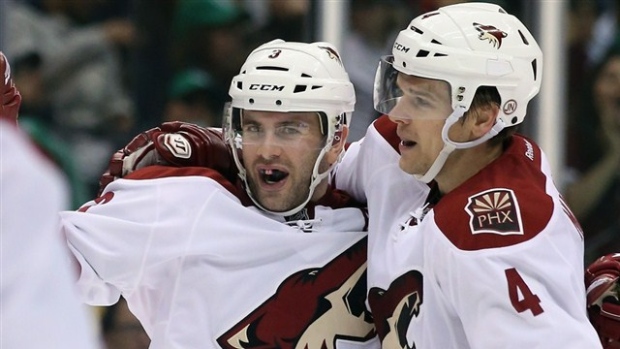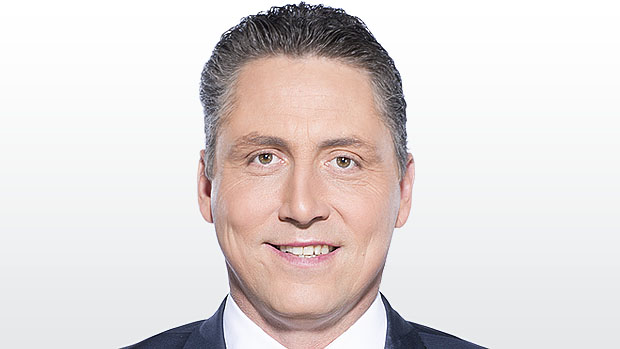 We're less than six weeks from the Mar. 2 trade deadline, which means all the basic chatter and 'tire kicking' will take on a more serious tone as early as next week.
There's no promise that deals will be made immediately following the All-Star break, but a number of team executives do sense that the urgency to make a move is starting to grow.
On Thursday night's Tim Hortons That's Hockey, we addressed the wants and needs of the seven Canadian NHL teams. Granted, every team is looking for upgrades and I'm certain many NHL general managers take some pleasure in playing the media game by declaring a wish list that often includes a top six forward or a top four defenceman. And it's hard to imagine any of the 30 teams aren't in the market for that.
With that in mind, let's first take a look at the list we unveiled in Tuesday's edition of Insider Trading disclosing the initial list of players considered as trade bait with the deadline looming:
Trade Bait
| Player | NHL Team | Position |
| --- | --- | --- |
| Antoine Vermette | Arizona Coyotes | Centre |
| Tyler Myers | Buffalo Sabres | Defence |
| Joffrey Lupul | Toronto Maple Leafs | Left Wing |
| Jake Gardiner | Toronto Maple Leafs | Defence |
| Keith Yandle | Arizona Coyotes | Defence |
| Ryan O'Reilly | Colorado Avalanche | Centre |
| Jaromir Jagr | New Jersey Devils | Right Wing |
| Curtis Glencross | Calgary Flames | Left Wing |
| Zbynek Michalek | Arizona Coyotes | Defence |
| Erik Cole | Dallas Stars | Left Wing |
| Chris Neil | Ottawa Senators | Right Wing |
| Cody Franson | Toronto Maple Leafs | Defence |
| Marc Methot | Ottawa Senators | Defence |
| Jiri Tlusty | Carolina Hurricanes | Left Wing |
| Jeff Petry | Edmonton Oilers | Defence |
| Tyler Kennedy | San Jose Sharks | Right Wing |
| Zack Kassian | Vancouver Canucks | Right Wing |
| Matt Hendricks | Edmonton Oilers | Left Wing |
| Drew Stafford | Buffalo Sabres | Right Wing |
| Brad Boyes | Florida Panthers | Right Wing |
| Matt Irwin | San Jose Sharks | Defence |
| Michael Ryder | New Jersey Devils | Right Wing |
| Kyle Brodziak | Minnesota Wild | Centre |
| Ryan Carter | Minnesota Wild | Centre |
| Chris Phillips | Ottawa Senators | Defence |
| Paul Martin | Pittsburgh Penguins | Defence |
| Tomas Fleischmann | Florida Panthers | Left Wing |
Canadian NHL Team Game Plans
Toronto Maple Leafs
Veteran defenceman Cody Franson is a late addition to the 'Trade Bait' list in the likelihood he embraces unrestricted free agency. The Leafs aren't willing to pay him what he will lure on the open market and based on the demand for blueliners with a right-handed shot, Franson will fetch a decent trade return once it's been determined he intends to walk. And that decision should be soon. Forwards Daniel Winnik and Mike Santorelli (also pending UFAs) are drawing interest from trade circles as well and given Toronto's play of late, the list of available Leaf players is starting to grow.
While never impossible, any trade involving a key player is unlikely until the off-season, when other cap teams have more flexibility to take on bigger contracts. Again - anything is possible. However, Toronto's expected return seems fairly specific as the Leafs are looking for good young roster players in their early twenties.
Montreal Canadiens
The Habs have faced adversity this season, but keep on finding ways to win and remain a top team in the Eastern Conference. A sagging power play has regained some spark and when healthy, Carey Price has performed at his usual elite standard.
Trying to nail general manager Marc Bergevin down on divulging internal secrets is a near futile exercise, but he talks to enough people around the league to surmise he's not satisfied with how his team looks. And if he can add a forward to strengthen his top two lines, he will. Bergevin is also believed to be looking for a defenceman - perhaps an upgrade to what's already considered a decent top five.
Ottawa Senators
Wayne Scanlan of The Ottawa Citizen wrote an excellent piece this week on Senators GM Bryan Murray and by Murray's own admission, this will very likely be his last season at the helm.
Murray likes what he sees on this year's roster and still believes Ottawa has a chance, though the standings are continuing to paint a different picture. It's believed Murray would also like to add a top six forward - an established player with some term remaining to give the Senators some stability. Acquiring such a player is hard to do, though Murray found a way when winger Bobby Ryan was brought into town.
While some believe it might be better for the Sens to wait and allow the younger players to develop, Murray's more immediate concern is his lack of roster space. Mark Borowiecki is very close to returning, which will force Ottawa to make a tough decision. It's likely that Colin Greening will be placed on waivers to open a spot.
Meanwhile, the uncertainty of Marc Methot's future continues to hang over the club as well. A pending UFA, Methot complements captain Erik Karlsson and is playing well. If a contract extension can't be worked out, Methot will likely be traded - which would create a large hole on Ottawa's blue line. Given the spot duty assigned to veteran defenceman Chris Phillips (who has been a healthy scratch eight times this season), perhaps Murray finds a new home for a proud man who can't be happy with his limited role. All of this makes for difficult decisions for Bryan Murray and his management team to ponder.
Winnipeg Jets
The Jets appear to be a throwback example of hard work and chemistry paying off. Head coach Paul Maurice says he never goes to the rink concerned about how hard his team is willing to work. And it shows, as the Jets are highly regarded as one of the most difficult teams to play against.
Comfortably in a playoff spot, no one in this organization is taking anything for granted. And this Jets team knows that the post All-Star grind will demand a high level of intestinal fortitude to secure that spot.
General manager Kevin Cheveldayoff has assets he can dangle in a trade - particularly from his defence corps. The Jets would like to add a third line right winger, but given the play of this team, Cheveldayoff might consider something more significant to bolster his chances against the Western Conference's big boys. The Jets won't mortgage their future, but if they continue to string wins together and find a way to creep into the Top 10, there will be some interesting boardroom conversations leading up to the deadline.
Vancouver Canucks
The Canucks continue to quietly go about their business and with far less drama than we've seen in recent years. The team is where they thought they would be at the beginning of the season - in the playoff mix, but fighting to distance themselves from the Calgary Flames and Los Angeles Kings.
Now Vancouver needs scoring and the team is hopeful that the right deal will materialize to add a second line forward. Don't expect GM Jim Benning to dive into the rental pool, as the Canucks have no intention of blowing out the young talent they've accumulated over the last couple of seasons to acquire a player destined for free agency.
And the rumour mill keeps linking the Canucks to Boston, given the obvious history Benning has as the Bruins' former assistant GM.
Calgary Flames
Remarkably, the Flames remain one of the NHL's pleasant surprises this season. Approaching the 50-game mark, they are a playoff team, while the defending Stanley Cup champion Los Angeles Kings are not. Yes, it's hard to believe.
Head coach Bob Hartley has developed a winning culture in Calgary and similar to the job Maurice has done in Winnipeg, the buy-in from the players is impressive. But Flames GM Brad Treliving knows where his team is on the rebuilding road and while it might be enticing to fast-track the plan, he continues to evaluate his group to make sure he has the long-term pieces in the right fit. The team would like to add a defenceman and will remain open to all trade possibilities. But young key players won't be sacrificed based on where the Flames are positioned in the standings on Mar. 2.
Edmonton Oilers
General manager Craig MacTavish has faced enough challenges to last 10 lifetimes, but his to-do list is as long as ever as the club braces for another offseason of selling hope.
It's hard to imagine the Oilers being quiet in the weeks leading up to deadline, but with three picks in the Top 35 in this June's draft, MacTavish may wait to do the heavy lifting until the summer. If Taylor Hall, Jordan Eberle or another member of the Oilers' core is to be included in a game-changing swap, then this type of auction will clearly draw the most action in the off-season.
Goaltending and defence are a top priority for the Oilers and another quality centre would help as well. Defenceman Jeff Petry will attract interest on the trade front and could be used in a package to satisfy one of the team's needs, or for another draft pick that the Oilers can use to load up for June.
Enjoy the All-Star break and make sure you check out SportsCentre and TSN.ca on Tuesday for the latest edition of Insider Trading.