Dreger Report: Marner working magic for Leafs
TSN Hockey Insider Darren Dreger looks at the emergence of two Toronto youngsters not named Auston Matthews and weighs in on trade banter in this week's Dreger Report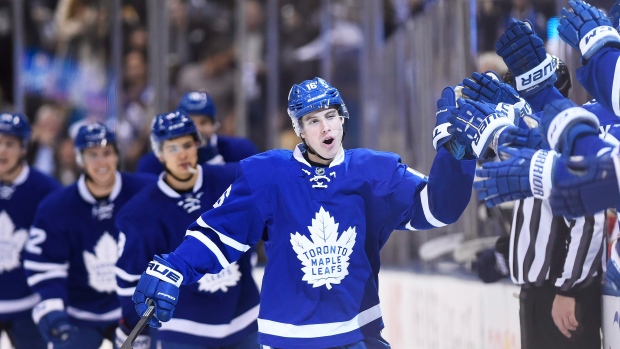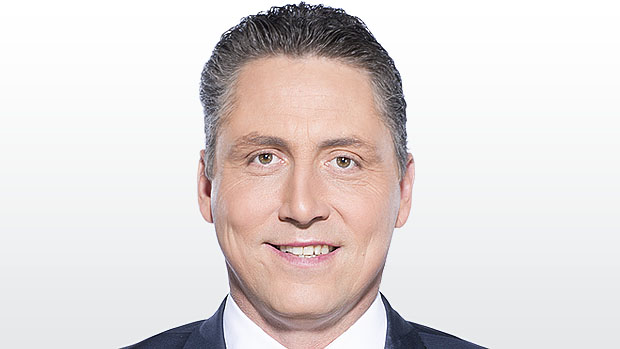 Auston Matthews is going to be the centreman the Toronto Maple Leafs need him to be — a top-line guy with size, speed and elite skill. He will torment opposing defenders with that skill set and vows to develop his defensive game into star-centre quality.
The Leafs believe that, and there's no reason to question it based on what we've seen from Matthews so far. However, Matthews needs more time to complete the assignment and work his way out of scoring slumps like the one he's in now, where wide-open nets — like the one he missed in the first period Thursday night in a 6-2 win over the Florida Panthers — look like cracks in a wall. His time is coming.
While the Toronto market shines a daily spotlight on Matthews brighter than this week's Supermoon, Matthews' frustration is overshadowed by fellow rookie sensation Mitch Marner, who in 17 games has pulled us to the edge of our seats more times than we can count.

"Beauty," spectacular, awesome, outrageous — whatever word best describes the spectacle of Marner's seventh goal of the season, insert here.
Not long after the 19-year-old winger blew the roof off of Air Canada Centre with his filthy, in-the-paint, backhand-forehand deke, I reached out to his former London Knights coach, Dale Hunter, to see if Marner's seamless transition from a star in the Ontario Hockey League to a teenage sensation in the NHL surprises him.
Hunter said he's not at all surprised because Marner's great hockey mind and outstanding work ethic make him special.
Hunter includes Calgary Flames rookie standout Matthew Tkachuk and Arizona's Christian Dvorak with Marner as "winners," and said the best players are winners — that's what makes them the best.
At 16, Marner played the point on the power play. His razor-sharp hockey sense, vision, playmaking ability and speed all developed at a young age.
Hunter says he and Leafs' coach Mike Babcock have had a few chats since Marner was drafted by Toronto in 2014. Babcock wondered why Dale played him so much in junior. In games where London was losing, Hunter recalls Marner playing 30 minutes a night. On the nights when the Knights were winning, the coach would give his young phenom a break and scale his ice time back to 24 minutes.
"He has a great motor," Hunter said when asked to explain the massive ice time. "That means he's able to play a lot of minutes, but he never stops on the forecheck or the backcheck."
Here's hoping Marner never stops scoring goals like the one he netted Thursday night. As Babcock said earlier this week in describing Marner, "I've never coached a kid that good that young."
Babcock hasn't coached a large number of high-end, raw rookies, but his bold statement about Marner appears to be accurate almost a quarter of the way through the season.
Toronto is Brown's town
Marner submitted his entry for goal of the year versus former Leaf James Reimer Thursday night, but hometown boy Connor Brown stamped his name on the scoresheet four times, with two goals and two assists in pacing the Maple Leafs to victory.
Brown is a good hockey story.
Drafted in the sixth round by the Leafs in 2012, he was considered undersized and critics weren't sold on his ability to produce offence anywhere close to the level he did in the OHL. The former 13th round selection of the Erie Otters was a scoring machine in junior, including a 128-point season in 2013-14 where he led the CHL in scoring while playing on a line with Connor McDavid. Some referred to Brown's success in the OHL as the "McDavid Effect," but Brown's work ethic continues to serve him well as a pro. He's proving, without question, he is a full-time and impactful NHL player.
Brown's father, Dan, currently coaches the Minor Midget Toronto Marlboros.
As thrilled as Dan is that Connor is finding his way with the Leafs, like so many great Canadian hockey stories, he admits he could see the spark in Connor at a very young age.
"He was a backyard rink hound," Dan said. "He used to come home from school for lunch and basically eat with the skates on. We lived about two minutes from the school, so he would get a good 57-minute session in."
Typical of any sport related sibling rivalry, Dan said Connor learned how to battle on that backyard rink with his older brother, Jeff, pushing him to his limits.
"His older brother and his buddies would pound the crap out of him and he would just keep battling," Dan said. "We knew he had really good skill and vision, but we were always wondering if he would get the man's body required.
"That breakout year in Erie, the season after he was drafted, was really when we started to think he had what it takes."
Scoring is just one element of Brown's game. But even if he's not a prolific goal scorer in the NHL, his keen hockey sense, strength, development as a penalty killer and insatiable appetite to compete are all ingredients in the recipe for success in Babcock's book.
Owner Update
Thursday on Insider Trading, I reported most, if not all NHL owners, are opposed to participating in the 2018 Winter Olympics in South Korea. More than a few were surprised by commissioner Bettman's proposal to the NHLPA to green-light NHL involvement in a myriad of future international events, including the next two Winter Olympics, in exchange for an extension of the current collective bargaining agreement.
Some are dead set against going to South Korea because of the shutdown that would see the NHL go dark for three weekends. The schedule compression required post-Olympics to catch up puts incredible stress on the owners' most prized possession, the players, opening the door to injury.
As lopsided as an ownership vote might be to skip the 2018 Olympics, I did find one owner, who shall remain nameless, who has a different view on Olympic participation, wondering if it's fair for the league to cherry-pick which Olympics it will attend.
The big question the ownership group should address when the Board of Governors meets next month in Florida: Can you deny a player the ability to play for his country if there is no real or tangible downside to the league?
Murphy on the move?
I'll close this week's Dreger Report with the acknowledgment there is more trade banter occurring around the NHL.
Defencemen are always a hot commodity, which is why we in the media grab hold when a name like Flames' blueliner Dougie Hamilton surfaces. I don't get the sense from the Flames that Hamilton is truly in play, at least no more than a number of other quality defenceman who can always be made available if the team most interested is willing to overpay.
In saying that, teams are doing due diligence on Hamilton, but this story could be more of a retread from June when the Arizona Coyotes, among others, expressed interest in Hamilton around the draft.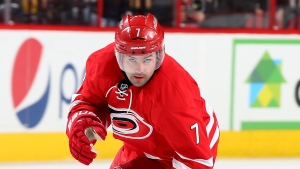 Carolina's Ryan Murphy is a different story. He doesn't seem to be a fit for Hurricanes head coach Bill Peters. Murphy's name has been used as trade bait for months, but now the Canes are actively shopping him. With a salary of $750,000 this year and $825,000 next season, the 23-year-old, right-shot defenceman will likely be on the move.
The Hurricanes were among the clubs most interested in Anaheim's Cam Fowler before Hampus Lindholm signed his extension, so clearly Carolina is hoping to upgrade its blueline and would include Murphy as part of a deal.