Dreger Report: The Peter Principle
In Toronto, no one would be surprised if Maple Leafs general manager Dave Nonis is shown the door soon. But as TSN Hockey Insider Darren Dreger writes, that shouldn't be the case in Boston where Bruins GM Peter Chiarelli is on the hot seat despite the team's success in recent years.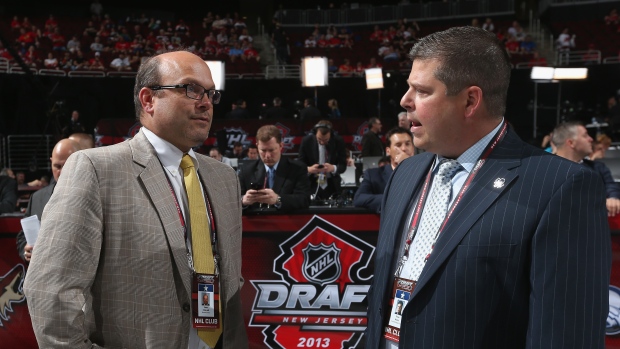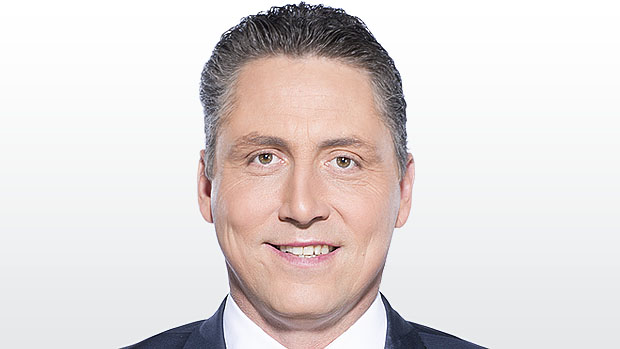 Strong hockey markets such as Toronto and Boston require experienced, confident and resilient managers and coaches to both survive and thrive.
With Peter Chiarelli and Claude Julien, the Bruins have thrived and until recently, the notion either man was in jeopardy of losing his job would and should have been viewed as absurd.
In Toronto, no one will be surprised if or when Brendan Shanahan lowers the boom on Maple Leafs general manager Dave Nonis. Some see Nonis as 'dead man walking,' convinced Shanahan will bring in one of his own in the offseason to spearhead the departure of Phaneuf, Kessel and others before beginning the laborious task of a multi-year rebuild.
Nonis has three years remaining on his contract after this season and has been around the league long enough to know the job is tough enough without worrying whether or not your days are numbered. And he'll continue to manage the Leafs in consultation with Shanahan and Toronto's management team until told otherwise. Such decisions will be made at the end of the season following a a full and standard organizational review.
It's also conceivable that Shanahan could embrace a relationship with Nonis that's still believed to be strong and continue to support him and his management team moving forward.
While change in Toronto remains fodder for daily media speculation, the Bruins' injury-riddled fight for a playoff spot in the East has Boston fans feeling uneasy and putting the likes of Chiarelli and Julien in the crosshairs - especially if they fail to qualify or are knocked out early in the postseason.
Now the Boston market is as passionate as any in the NHL and expectations under Chiarelli's guidance are high given the product he's consistently delivered over the past seven years. But as difficult as it is to win a Stanley Cup, it's incredibly hard to maintain contending status year after year.
And so far, this hasn't been Boston's year.
There's no question Chiarelli is feeling the heat and acutely aware he might be working on borrowed time.
While this may make sense to those in the thick of it in Beantown, the mere thought that one of the NHL's brightest and most successful GMs could be cut loose at the end of the season is mind-boggling to his peers.
"I can't believe the heat he's taking - it's ridiculous," an Eastern Conference general manager told The Dreger Report. "There's no question Chiarelli would have a chance to work as soon as he wanted to.
"He's a guy who would have enough interest from other teams, he will be able to sit and wait until there's a right fit and there will be more than one offer."
There's been some criticism over Chiarelli's inactivity at the trade deadline, but given the price of rental pieces, the Bruins - like many teams - believed holding on to their own pending unrestricted free agents as 'own rentals' made more sense in this final push to the playoffs.
If there was a hockey deal to be made that had to include a piece from Boston's core - such as Loui Eriksson - the Bruins were willing to consider it. But such a deal never materialized.
As hard as Chiarelli tried, nothing surfaced that didn't include substantially mortgaging the future. So if this was about saving his job, perhaps, in that respect, Chiarelli didn't do enough. But his focus clearly remains on the long term and best interests of the club.
The announced signings of Torey Krug and Reilly Smith on Friday indicates it's business as usual and negotiations on extending Dougie Hamilton will also likely heat up at the end of the year.
There's also a good chance Boston will go through a significant turnover this summer. A free agent pool that includes Gregory Campbell, Dan Paille, Carl Soderberg, Adam McQuaid and Matt Bartkowski will surely take a hit and restricted free agents such as Ryan Spooner - as well as core Boston players - will continue to be thrown into trade speculation as this team transitions to address its issues.
In Toronto, Leaf Nation has no choice other than to be patient and hope for better in the years to come. But in Boston, perhaps the Bruins should take advice from former star Marc Savard this week on Twitter rather than clean house in the front office.
"Bruins nation need to lay off Peter Chiarelli!!," he wrote on @MSavvy91. "In the last 5 years his record speaks for itself a Stanley Cup and a Stanley Cup final!!!"
If the Bruins squeak into the playoffs, it's possible the planets align and they go deeper than most expect. If not, the critics, columnists and insiders will remain focused on change, even if it doesn't make sense.