Dreger Report: Wings not impulse-buying
In this week's Dreger Report, TSN Hockey Insider Darren Dreger looks at the Detroit Red Wings' pre-deadline strategy, talks about the elevating value of Oilers defenceman Jeff Petry and applauds the consistent production of Nashville Predators winger James Neal.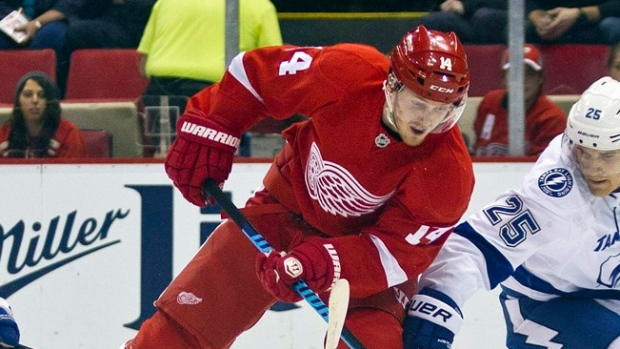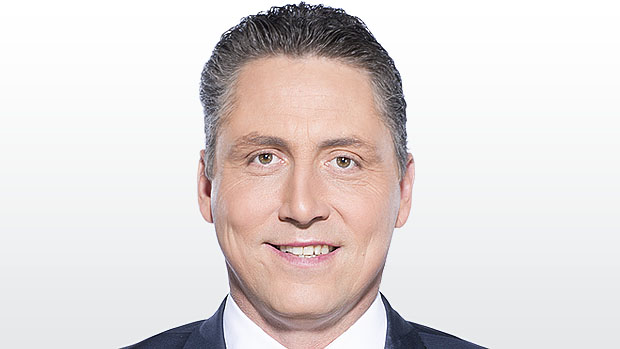 The Detroit Red Wings success this season is a surprise to many. Detroit is in transition and supposedly in the midst of renovation to once again build this team into a Stanley Cup contender. However, the Eastern Conference standings tell a different story. The Red Wings are a top-five club in the East and comfortably in a playoff spot with two-thirds of the NHL regular season already in the bank.
It wasn't supposed to be like this. Detroit fans braced for darker days ahead at the start of the season. The organization was honest with its faithful followers talking openly about opportunity for young players to take on a bigger role. Gustav Nyquist, Tomas Tatar, Riley Sheahan and Danny DeKeyser: all developing talents believed to be ready for more, are also protected by their inexperience and a managed level of expectation this club has definitely surpassed.
There is promise in this young group. Emerging stars like Tatar and Nyquist have dazzled on many a night. However, the architects of this transition won't be fooled. Yes, there's a chance Red Wings general manager Ken Holland trades for the defenceman we have speculated on for a year or more, but there's also an equally strong chance Holland does nothing, or very little, to give his club better footing beyond the Mar. 2 trade deadline.
Detroit won't be swapping first- or second-round draft picks or a quality prospect for a rental player. As close as the Wings may seem to be to another Stanley Cup run, they're not far enough advanced in the build to throw away assets merely to improve their chances of winning a round in the playoffs.
Last year, Detroit traded a third-rounder (upgraded to a second when they secured a playoff spot), top prospect Calle Jarnkrok and Patrick Eaves to Nashville for David Legwand in an effort to make the playoffs for a 23rd straight year. It worked, but Detroit is in a different place now with no significant post-season threat. As close as the race is in the East, trading quality assets to improve this teams chances of winning a round in the playoffs may not be worth the gamble.
In the remaining days leading up to the deadline, Holland will undoubtedly stay active in discussions and is well-positioned if the asking price on sought-after defencemen like Carolina's Andrej Sekera, Edmonton's Jeff Petry and Arizona's Zbynek Michalek drops to an affordable price. In the meantime, opportunity knocks for rookie Alexey Marchenko who may turn out to be the right shot d-man Detroit has been patiently looking for.

Petry Dish

Jeff Petry's (rib) injury isn't serious and shouldn't keep the Oilers blueliner out for more than a game (if that).
Petry's longterm future is more of a discussion point around the NHL. As first reported this week by TSN's Ryan Rishaug, Edmonton and Petry's agent Wade Arnott have had talks about extending the 27-year-old's contract. At this point, albeit relatively early in the discussions, it seems unlikely a deal will be reached. It's more likely Petry will be traded by the deadline and almost a certainty that he will hit the open market as an unrestricted free agent on July 1.
Without question, Petry has stepped up his game in the second half of the season. He is more assertive, decisive, and has elevated his play to a level NHL scouts are confident he can sustain.
Although sources say the two sides have not formally shared numbers, it's believed the Oilers like Petry on a four-year term at no more than $4.5 million per year. As a free agent, Jeff Petry will likely command more term and could fetch $5 million annually.
Nelly News
Speaking of the Oilers, head coach Todd Nelson has earned good reviews since taking over the bench from Dallas Eakins. However, Edmonton has no intention of giving Nelson the job permanently, at least not until the club considers all of its options in the summer. In the short-term, Nelson has proven he can coach at the NHL level. However, more time is required before a fair assessment can be made as to whether he can be successful longterm. Most believe he can and will, but the Oilers want to see who else is available before making a final decision.
The Real Deal: James Neal
Kudos to Nashville Predators forward James Neal, who earlier this week scored his 20th goal of the season.
Neal has scored 20 or more in each of his first seven seasons in the NHL and, according to our friends from Elias, he is one of seven active players to accomplish this feat.
The others are:
Jaromir Jagr (first 17 seasons)
Alex Ovechkin (10, active)
Thomas Vanek (9, through to 2013-14)
Patrick Kane (8, active)
Steven Stamkos (7, active)
Jonathan Toews (7, through to 2013-14)
Perhaps, this piece of history will help James Neal shed some of the sourness from the dubious distinction of being the first NHL player fined for diving/embellishment in December.
TSN is on full alert with the NHL Trade Deadline looming. Stay up to date on Sportscentre and TSN.ca or by following on twitter.