Ducks acquire veteran Chimera from Islanders for Wagner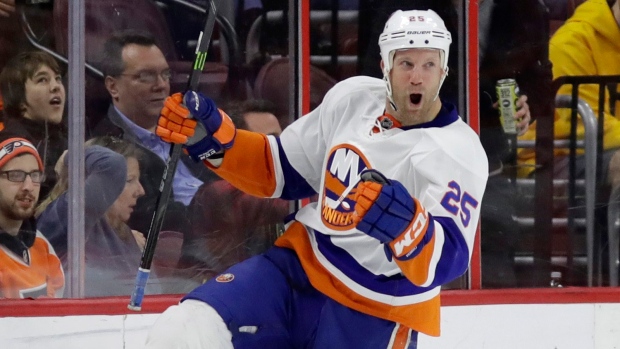 The Anaheim Ducks have acquired veteran forward Jason Chimera from the New York Islanders in exchange for forward Chris Wagner.
Chimera, a 17-year NHL veteran, has two goals and nine assists in 58 games this season. For his career, Chimera has 185 goals and 228 assists in 1,091 games.
In 64 games for the Ducks this season, Wagner has six goals and nine assists. The 26-year-old is in his fourth season and has 16 goals and 12 assists in 159 career games.
Both Chimera and Wagner are free agents in the summer.
The Islanders will be back in action Wednesday in Montreal against the Canadiens, while the Ducks will take on the Columbus Blue Jackets Friday at home.