Ducks avoid asking Bieksa to waive NMC, have deal in place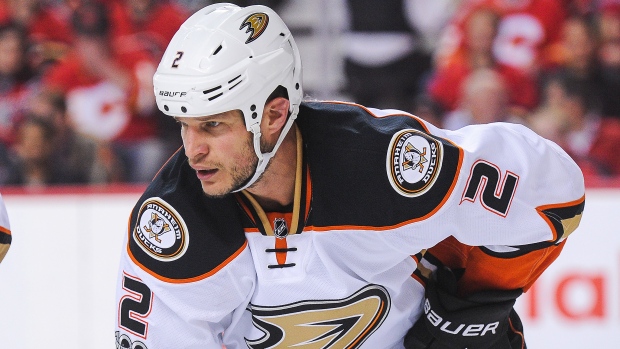 The Anaheim Ducks have a trade in place with the Vegas Golden Knights ahead of the June 21 expansion draft, according to TSN Hockey Insider Bob McKenzie.
Though the details of the trade are still unclear, it allowed Anaheim to not have to ask defenceman Kevin Bieksa to waive his no-movement clause. Bieksa will, therefore, be automatically protected in the expansion draft and with two protected spots remaining for Cam Fowler, Hampus Lindholm, Josh Manson and Sami Vatanen.
TSN Hockey Insider Pierre LeBrun reports that under no circumstances will the Ducks allow Manson to be taken off their roster and will make a trade with another team, if necessary, to make sure they do not lose Manson.
The 35-year-old Bieksa scored three goals and added 11 assists over 81 games with the Ducks in 2016-17, his second season with the club. He is entering the final season of a two-year, $8 million contract.