Dupuis taken to hospital as precaution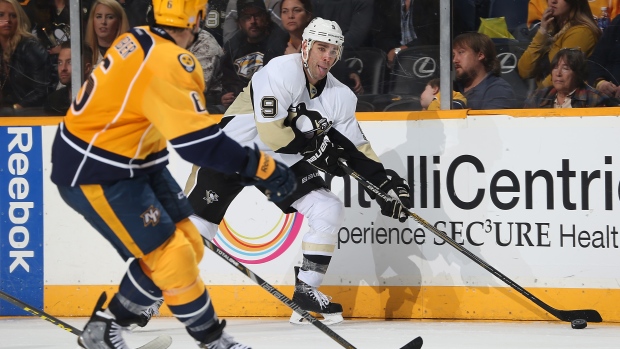 EDMONTON - Pittsburgh Penguins forward Pascal Dupuis was taken to an Edmonton hospital for precautionary reasons after he experienced symptoms that the team says may or may not be related to his history of blood clots.
Dupuis was diagnosed with blood clots last year and missed the rest of the season.
He was ruled out of the Penguins' game at the Oilers.
"He went for precautionary tests before the game and the tests came back negative," Penguins head coach Mike Johnston said after Pittsburgh's 2-1 win over Edmonton. "He'll be re-evaluated in Pittsburgh. We want to make sure so he'll get checked out and won't play tomorrow night."
Penguins general manager Jim Rutherford said before the game that Dupuis' health "is the highest priority."
"We will take every precaution necessary to ensure he is in good health," Rutherford said.
Dupuis had returned to Pittsburgh's lineup and played in six games so far this season.