Decision time for Buono as Lions depart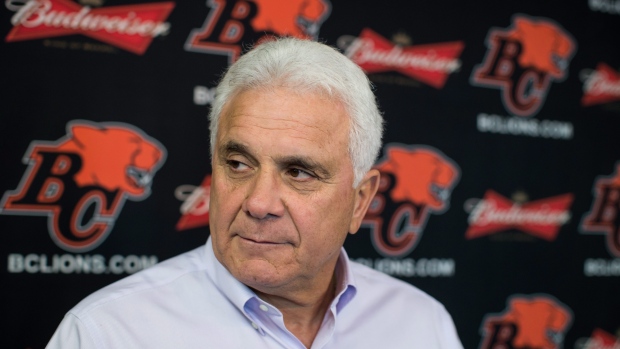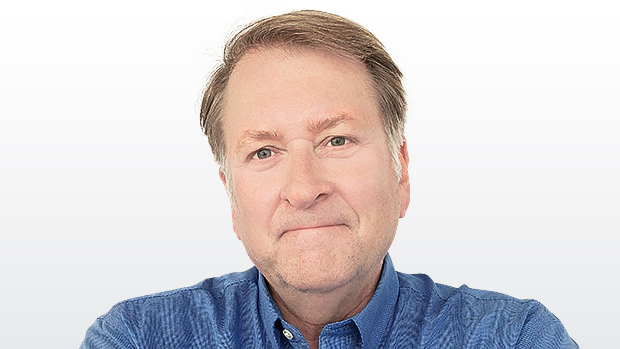 The winningest coach in the CFL also has the reputation as being one of the toughest, which is why veterans on the B.C. Lions were surprised to see an emotional Wally Buono addressing them Monday as it became clearer that David Braley will own the team next year.
Buono also suggested he has a decision to make as to whether he will return as coach and general manager next year because it appears as if there will be no change at the top of the business depth chart.
The two men who will initially provide the biggest answers about the direction of the Lions spoke by phone Monday and agreed to proceed once Buono meets with his coaching staff Tuesday.
Previously, Braley said he would maintain ownership of the team while pending concussion litigation makes its way through the courts but Buono said Monday he was told ownership would remain the same next season. Buono responded affirmatively when asked to clarify if that meant Braley would be in charge through the 2018 CFL season.
"I think I said that clearly before; I'll say it again. David was very clear he would own the club for 2018. He was very candid he will be the owner in 2018," Buono said.
It's also consistent with 2018 season ticket renewal options recently announced, which would logically fall to new ownership.
One of the local groups still interested in buying the club had previously stated they could work through the concussion litigation challenges, making it uncertain how many buyers would remain should Braley ultimately become a seller. Reports about a possible sale have circulated for more than a decade.
Buono also implied he was given a choice whether or not to return Braley in an attempt to repair the damage done by a 7-11 season and the end of a 20-year playoff run. It has left Buono by his own admission in a difficult spot.
"I am conflicted and I should be," Buono said when asked if he would like to coach next season. "That's something I've got to come to grips with myself. I don't want to say yes or no. As of today I can say I might not coach again and I would be okay with that. I've got to look ahead at what is best for the club."
Moments earlier, players saw a side of Buono that had not been in evidence before, when the coach fought back tears in the final general meeting of the season for the Lions.
"It was definitely not something you're used to seeing from Wally Buono," said receiver Bryan Burnham. "I really don't think he knows what he's going to do. He's at a point where he's really struggling and is trying to find an answer."
Buono has been coach and general manager for all but two seasons of his 15-year run and has expressed a preference for doing both jobs or none at all.
Said defensive back Loucheiz Purifoy: "It's kind of tough to see him like that because normally you see him with his wall up. It's just reality. He don't know. We don't know."
What the Lions also believe is that they underachieved this year partly as a result of a leadership void, kick-started when Buono had a hand in the loss of veterans like Ryan Phillips and Adam Bighill.
Solomon Elimimian, who broke his own league record with 144 defensive tackles on the final day of the regular season, tried his best to help cohesion on the defensive side but it wasn't enough.
"I should have stepped up and been a leader more at the beginning of the year and help out Solly out," said Purifoy. "On the defensive side, you got one hell of a leader in Solly. He gets better every year. If you can't pick up from what he's (doing) something's wrong. Nobody took a leadership role in the secondary."
Offensively, the Lions signed wideout Chris Williams to considerable fanfare in the off-season, then reduced him to a healthy scratch after waiting for him to recover from ACL surgery. That led to suggestions that offensive coordinator Khari Jones didn't use him properly.
"Getting inserted and trying to figure things out on the fly was more difficult than all of us anticipated," said Williams. "I felt like the majority of the game plans we had were really good. For whatever reason we didn't find a way to get it done."
Said Burnham: "I hope there's not too many changes because I whole-heartedly believe we have the guys capable of making it to the Grey Cup. I really believe Khari Jones is a top-notch coordinator. But unfortunately when things are going south, when the offence isn't producing, things fall on him when it's the players not getting it done.
"Overall, we didn't do what we needed to do. It kind of threw a wrench in there when we were trying to choose between Chris Williams and Nick Moore. It just didn't work out. Chris Williams was kind of an experiment. I love the guy, but we weren't using him in the right way."
Whether Williams will be used properly next year could still ultimately rest with Buono, who may be in a position where he feels compelled to stay as a favour to the owner.

LIONS TALES: Quarterback Travis Lulay, still in crutches after ACL surgery, reiterated his desire to rehab with the intent of playing next season. Lulay is a pending free agent, along with 24 others. Among those who have an option to examine NFL prospects is Jon Jennings, who suggested he would need to be shown a legitimate opportunity in four-down football to leave the Lions. "I'm ready to be a better version of myself," said Jennings, who finished last in CFL quarterback ratings this year and has no NFL workouts lined up. Jennings will almost double his salary to $300,000 if he is back with the Lions.