Flyers fire Berube after two seasons
Craig Berube's term in Philadelphia lasted just two seasons with the Flyers firing the head coach on Friday, almost a week after the regular season concluded. Philadelphia finished the year with a 33-31-18 record (84 points), seventh worst in the league.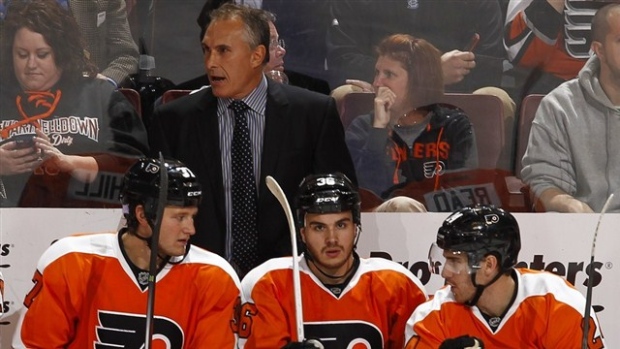 PHILADELPHIA - The Philadelphia Flyers have fired head coach Craig Berube.
General manager Ron Hextall said this week he had not decided on Berube's fate following a season in which Philadelphia missed the playoffs. The Flyers announced the decision Friday.
Berube went 75-58-28 (.553) with the Flyers and took them to the playoffs last season. He had one season left on his contract.
He spent six seasons as a Flyers assistant. He was with the organization as a player, assistant coach and head coach for 18 seasons, doing all three with both the Flyers and Phantoms.
Philadelphia went 42-27-10 under Berube last season and lost a seven-game playoff series to the New York Rangers. The Flyers players gave, at best, lukewarm reviews this week of Berube following a 33-31-18 (84 points) season.