Foster's ex-girlfriend testifies she lied about abuse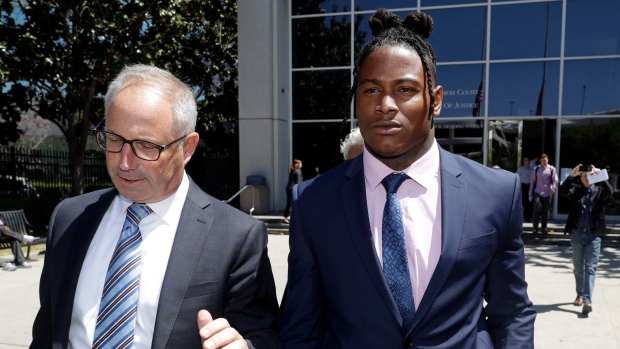 SAN JOSE, Calif. — The former girlfriend of Reuben Foster testified at a preliminary hearing Thursday that she lied to police when she said the San Francisco 49ers linebacker attacked her, allegations that led to a domestic violence case against him.
Elissa Ennis testified she lied because she wanted retribution after Foster tried to end their relationship. When asked by prosecutor Kevin Smith if Foster ever hit her, Ennis replied, "No, sir. Not once."
Foster was arrested after Ennis told police he dragged her by her hair, physically threw her out of their house, and punched her in the head eight to 10 times in February. Foster pleaded not guilty last week.
Judge Nona Klippen said she will rule Wednesday on whether the case should continue to trial.
___
For more NFL coverage: http://www.pro32.ap.org and http://www.twitter.com/AP_NFL