Four different scorers reignite Leafs' dormant offence
The Toronto Maple Leafs got goals from four different scorers, including Nazem Kadri notching his first of the season, to hold off a late Winnipeg Jets rally en route to snapping a two-game skid, Kristen Shilton writes.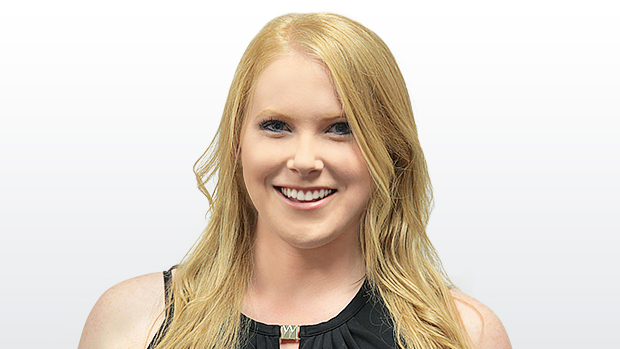 The Maple Leafs got back in the win column on Wednesday, dropping the Winnipeg Jets 4-2 and snapping their losing streak at two games. Goals from four different scorers reignited the Leafs' dormant offence, while Frederik Andersen held off the Jets with a 38-save performance in the victory. Toronto moves to 7-3-0 on the season.
TAKEAWAYS
Monkey off their backs
After days of answering questions as to why he had yet to score his first goal of the season, Nazem Kadri finally found twine to snap his nine-game skid where he netted zero goals and four assists to kick off his ninth NHL campaign. That marked the longest season-opening scoring drought for Kadri since he went 19 games without scoring to begin the 2010-11 season. The play Kadri converted on was teed up by one of the Leafs' often-used (and sometimes overused) stretch passes, which on this occasion gave Kadri enough time and space in the Jets' zone to slip a short side strike past Connor Hellebuyck. It would end up being the Leafs' game-winner.
The ensuing celebration from Kadri was painted more with relief than exuberance, an exhale after having searched in vain for his lost scoring touch. Kadri spent most of the game's first two periods being matched up against Mark Scheifele's top line with Blake Wheeler and Patrik Laine, and when he's in a position to be battling with a team's best players, it brings out the best in him as an individual. Leafs coach Mike Babcock has been moving Kadri's unit with Par Lindholm and Connor Brown back into that hard-match role at home because of that, and hoped it would help spark more from his third-line centre. Kadri finished Wednesday's game with a team-high six shots on goal.
Kadri wasn't the only one looking for that, either. Jets winger Nikolaj Ehlers had gone 26 games (including playoffs) without scoring a goal, and when he finally broke through in the third period after Winnipeg coach Paul Maurice changed his linemates, Ehlers mimed throwing a monkey off his back in celebration.
Just hold on
The month of October has been a roller coaster for Andersen between the pipes, and Wednesday was one of the high points.
Taking on the Jets, Andersen was aided by better defensive play than the Leafs had shown of late, but turnovers still put him under siege for long stretches. That started soon after the game began, when Winnipeg entered the Leafs' end early in the first period with zero shots on goal and by the time Toronto was able to clear, Winnipeg had five. Andersen stayed calm and efficient throughout, carefully turning pucks towards the outside and spying shots out through traffic.
After 40 minutes, Andersen had turned aside all 18 shots from the Jets. Winnipeg would put 22 shots on net in the third. Andersen's shutout bid was trashed nearly five minutes into that final frame by Ehlers in the midst of Winnipeg dominating in the Leafs' end. Each time Toronto flipped the puck lazily into the neutral zone, the Jets brought it right back in to keep Andersen on high alert.
Clinging to a 3-2 lead following Scheifele's power play goal, Andersen came up big with a pair of important stops before and after John Tavares' goal that restored the Leafs' two-goal lead, sprawling out on the second one to rob Scheifele of his second score. Andersen made another crucial stick save in the final two minutes on Adam Lowry from close range.
It wasn't a banner defensive effort by either team in the third period (the Leafs' blueline was also without Travis Dermott, who missed the game due to illness and was replaced by Martin Marincin), and a combined 79 shots were put on net through the course of three periods, but Andersen stepped up when his team faltered down the stretch. He finished with a .950 save percentage.
Spreading the wealth
The Leafs had managed to score only one goal in two losses leading up to Wednesday's matchup. What ended up re-awakening the offensive attack was a slew of players breaking out of scoring slumps. After Kasperi Kapanen got the Leafs going with a sharp first period strike, Kadri and Tyler Ennis broke through in the second with their first goals of the season to extend Toronto's lead to 3-0. Ennis potted his first goal in seven tilts.
In need of a momentum swing after the Jets clawed back in the third with goals from Ehlers and Scheifele scored 1:31 apart, Tavares tallied his first goal in five games by taking advantage of a terrific effort from linemate Mitch Marner going hard to the net and disturbing Hellebuyck.
Overall, the game showed good balance from the Leafs' offensive units, with one goal coming from each of the team's four lines. When Toronto was seemingly scoring at will through their first seven games (which produced an NHL-leading 33 goals-for), the majority of the production was coming from their top-six players (Auston Matthews had 10 goals while Tavares had six) and establishing a more multi-dimensional attack is the response Toronto needed after their previous two games showed other teams adjusting to their usual tactics.​
Kapanen keeps things happening
From the get-go on Wednesday, Matthews' line with Patrick Marleau and Kapanen was flying up and down the ice, and they finally turned that strong start into points by doing what Babcock had been preaching for days – they won battles. Matthews' unit stayed on top of Scheifele's line (with Wheeler and Laine), forcing turnovers and pouncing on loose pucks before Kapanen finally tracked one down and buried it behind Hellebuyck from the slot.
It was Kapanen's fifth goal in his first 10 games this season, all tallied since he joined the Matthews' line in game three of the season against Chicago. That line continued to be the Leafs' most dominant throughout the game, hovering around 56 per cent possession. And it wasn't just Kapanen's offensive output that helped drive them, either. With the Jets pressing late in the third, Kapanen made a key play on Lowry in front of Andersen, lifting the forward's stick to prevent what could have been a tap-in score. He would finish the game plus-1 with three shots on goal.
As Kapanen continues to excel on Matthews' wing, the question of what becomes of him when restricted free agent holdout William Nylander returns remains unanswered. Nylander is projected to re-claim his former spot next to Matthews whenever a new deal gets done, which could land Kapanen back on the fourth line where he started the season. His stated goal has continued to be making that decision as difficult as possible for the Leafs' coaching staff.
Special teams sputtering
Toronto's power play failed to convert for the third straight game Wednesday, dropping them to 0-for-6 in that stretch (0-for-1 against Winnipeg). The Leafs' man advantage started the season at a torrid pace, going 9-for-19 through their first seven games. It's been even longer than just three games since the Leafs' top power play unit (consisting of Matthews, Kadri, Tavares, Marner and Morgan Rielly) has been on the board, dating back to when Matthews scored two power play goals on Oct. 11 against Detroit. The Leafs are striving to be more unpredictable with the extra man, while continuing to move the puck quickly, but it wasn't enough to follow Hellebuyck and the Jets.
On the penalty kill, the Leafs have stayed fairly consistent, but the third period power play goal ceded to Scheifele on Wednesday to cut Toronto's lead to 3-2 could have been a nail in their coffin if not for a strong response at even strength. The kill finished 2-for-3 on the night.
Earning reputation as road warriors
Proving there's no place like the road, Toronto is now a perfect 5-0-0 away from Scotiabank Arena this season, outscoring opponents 27-17. At home, the Leafs are 2-3-0, and have been outscored 15-11. The Leafs have won their first five road games of the season twice before, most recently in 1993-94.
Blue & White Trending
Tracking Leafs' trends all season long
The Leafs scored first on Wednesday for just the third time in their first 10 games of the season, with two of those three opening scores coming from Kapanen. Toronto is 3-0 on the season when scoring first.
Next game
Toronto heads home to welcome the Jets to town on Saturday.