Gardiner returns as Leafs catch up with old pal Kessel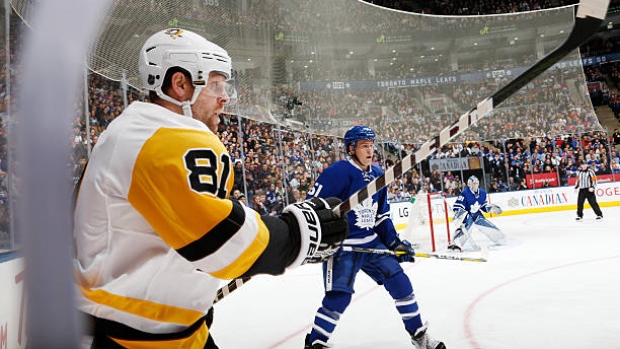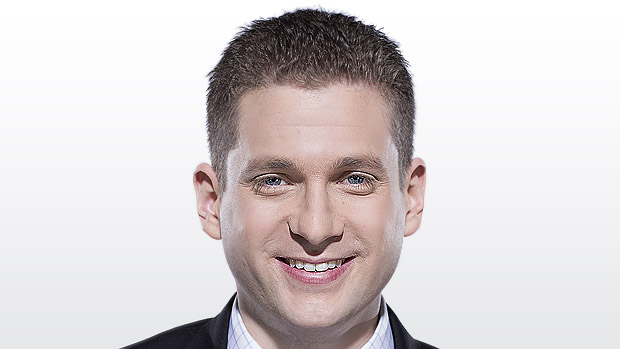 TSN Toronto reporter Mark Masters checks in daily with news and notes from Maple Leafs practices and game-day skates. The Leafs had an optional skate on Saturday ahead of their game at the PPG Paints Arena against the Pittsburgh Penguins.
---
Jake Gardiner knew something was wrong early in Wednesday's game against the Columbus Blue Jackets.
"I felt it probably the second or third shift and then it kind of got worse as the game went on and after that power play, I had to come off the ice early and that's usually an indicator," the defenceman said breaking into a smile. "If you're not ready to play on the power play then you're probably not ready to continue in the game."
Gardiner left midway through the first period and did not return due to a lower-body injury later revealed to be spasms. The decision to hold him out of the rest of the game was made based on his poor "range of mobility," the 27-year-old said.
After enjoying a day off on Thursday and then sitting out Friday's practice, Gardiner was able to skate this morning and deemed himself ready to play afterwards.
"I've never had that before," Gardiner said. "I can't remember getting hit weird or anything like that, but I talked to a lot of people and they say it happens. [It can happen] just tying your shoe or whatever it is. It must have just been a quick movement that caused it."
It wasn't serious, but it certainly was scary.
"You kind of walk crookedly and you feel like you're 80-years-old," he said. 
"There were definitely some (unsettling) thoughts going through my head. If you can't walk straight you're thinking, 'What's going on here? What's going to be the end result?'"
Gardiner insists there's nothing he could've done to avoid the injury.
"It is a fluke-type deal," he said. "It could happen to anyone."

---
It was actually Phil Kessel who broke the news that Gardiner would play on Saturday. The ex-Leaf was walking down the hallway past the Toronto media contingent when Gardiner was on his way to meet with reporters this morning.
"You in or out tonight?" he asked.
"I'm in," said Gardiner. "I'll see you tonight."
Gardiner and the Leafs defence will have their hands full with a high-powered Penguins attack. Kessel, Sidney Crosby and Evgeni Malkin all have 66 points and all are expected to start on different lines.
Kessel has been a big contributor for Pittsburgh through both his play and his personality.
"I've got to know him a lot better as the years have gone on here and we've worked together, and I've really grown to admire and appreciate his personality," Penguins coach Mike Sullivan told reporters on Friday. "I don't think he takes anything too seriously — most importantly himself — and I think his teammates really enjoy having him around. He definitely keeps it light. He's never been a guy that when the stakes get high, it affects his personality. If you observed Phil, you wouldn't know if we were in Game 1 of the season or Game 7 of the Stanley Cup Final."
Earlier this month, Malkin posted a video of a wild-haired Kessel "chilling" in a cryogenic chamber.
"Everything you see kind of makes you chuckle and remember some of the other stuff," said Tyler Bozak, Kessel's former linemate and roommate. "The most recent one was just that video in the cryo chamber that I saw. I know the guys in the room who know Phil got a good chuckle out of that. He's always a guy who likes to have fun and lets guys have a little fun with him."
"Teams that are good, championship teams, there's personality on their team," said Sullivan. "He brings one of those personalities. He's unique in a lot of ways, but he's a terrific player and a really good person."
Another classic Kessel moment happened early in the season when he challenged teammate Ryan Reaves to a game of one-on-one basketball with the result proving very predictable.
Reaves did an "AMA" (Ask Me Anything) on Reddit on Friday and fielded many questions about Kessel. Someone asked if he'll get a tattoo featuring No. 81 should the Penguins win the Stanley Cup this spring.
"I can almost guarantee I will get some type of Phil Kessel tattoo," Reaves wrote back. "Maybe the between the legs dunk? Air Kessel, I guess."

---
Basketball also generated some laughs in the Leafs dressing room this week. A group of players, including linemates Nazem Kadri and Mitch Marner, took part in a quick shoot-around at the Air Canada Centre after Tuesday's practice.
"Naz was probably the worst," Marner said the next day. "Called himself the best, but, I mean, when you call yourself the best the whole time and then go out and start shooting air balls and all rim it doesn't really put a good perspective on it."

Has Kadri heard about the critique?
"Yeah," the centre said with a grin. "He was 100 per-cent wrong with that one. I'm not quite sure what he was talking about. I think he just found me to be the easy target, because most guys would kill him if he said that about them. Me and Mitchy have fun with each other and I think that's an important part of being in the NHL and being on the same line and same team is having that chemistry off the ice and being able to poke fun at each other."

That on-ice chemistry has led to some fun games of late. Toronto's 10-game surge has coincided with the two former London Knights joining forces on a line with Patrick Marleau. Kadri has 15 points in that stretch while Marner has 13. The most prolific performance by Kadri came on Wednesday when he registered a hat trick and five points. He posted a picture of him from that game on his Instagram account.
"Didn't take long for u to post this," said Marner in a comment below the picture.
"Just ask him," chimed in Gardiner.
How often does Kadri get chirped about his healthy ego?
"Not so much anymore, thankfully," he said with a smile. "It happened a little more when I first came into the league. Confidence is an important detail for a player to have. That's what gives you that next step to be a great player or a great team, you got to have that swagger or that confidence."
Kadri said a five-point night gives a player "a lot" of confidence, which should serve him well in a showdown with Pittsburgh's elite centres this evening.
---
Babcock was asked how Travis Dermott is progressing on the defensive side of the game.
"Last game wasn't kind to any of us in that way," the coach noted with a wry grin. "We didn't look very good. The video did not lie so it wouldn't be a good time to ask that question ... You see slippage, you got to fix it."
Dermott admitted after Wednesday's game that he made a judgment error on the first Columbus goal, going for a hit instead of staying on the right side of the puck. But the 21-year-old defenceman has proven to be quite good at bouncing back from mistakes in his young NHL career.
"Dermy's a smart guy," Babcock noted. "What I like about Dermy is he has a confidence about him, a swagger about him, when he makes a mistake it's not going to bother him. He's like Naz that way. He's just like, 'I'm a good player so I'll keep playing."
---
Projected Leafs line-up for Saturday's game:
Hyman-Matthews-Nylander
Marleau-Kadri-Marner
van Riemsdyk-Bozak-Brown
Komarov-Moore-Kapanen
Rielly-Hainsey
Gardiner-Zaitsev
Dermott-Polak
Andersen starts
McElhinney
Scratches: Martin, Leivo, Carrick