GMs reject one-minute OT penalty proposal
The annual NHL general managers meetings kicked off Monday in Boca Raton, Florida without any hot-button issues on the agenda. TSN Senior Hockey Reporter Frank Seravalli listed ten tweaks up for debate at the meetings on Monday and TSN Hockey Insider Pierre LeBrun later added another possible change to the list.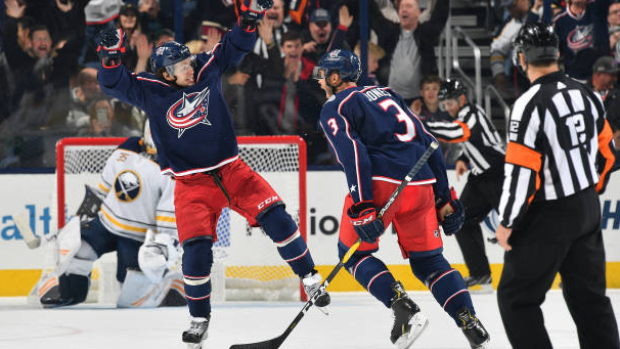 Minor penalties in the NHL will not be dropping to one minute in 3-on-3 overtime.
TSN Hockey Insider Pierre LeBrun reports general mangers shut down the idea at their annual meetings on Tuesday, with one concern being it could result it more games reaching the shootout.
LeBrun reported Monday that Columbus Blue Jackets general manager Jarmo Kekalainen suggested the idea of dropping penalties to one minute in the extra frame.
"I think the idea here is about fairness, that it's hard to defend a four-on-three power play," LeBrun said Monday, "it's a short overtime, and this would give the team that's killing the penalty a chance to hang in there so we'll see if the mangers support that before the end of the week."
The Blue Jackets have been the league's most successful team in 3-on-3 overtime this season, posting an 8-2 record in games decided in the five-minute frame. They've scored two goals this season on 4-on-3 power plays, while not allowing any in the same situation.
Blue Jackets head coach John Tortorella said over the weekend he'd like the league to do away with the shootout entirely. "Just play three-on-three until a team dies," he told reporters. "I think that's the way it should be."
The NHL introduced 3-on-3 overtime ahead of the 2015-16 season.
While the length of power plays won't be changing, a minor tweak to them could be coming. LeBrun reports the general managers will move forward with recommending that teams on the power play will be able to choose which side of the ice they want the opening faceoff of the man advantage on.
Others changes that the general managers are also advancing is forcing players who lose their helmet to leave the ice immediately and the idea of clocks in the boards at all 31 rinks.
Rule recommendations from the general managers move to the Competition Committee then a receive a formal Board of Governors vote in June.