Goalies taking a beating in early season scoring splurge
Coaches point to influx of skilled young players, poor goaltending as reasons for offensive explosion over first two weeks of the NHL season, TSN Hockey Insider Bob McKenzie writes.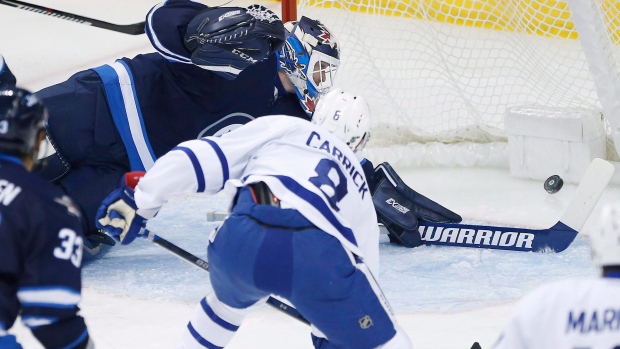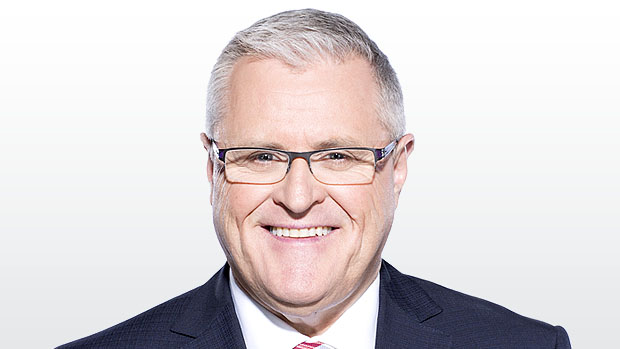 Your eyes do not deceive you; goal scoring in the NHL is up this season.
Of course, it's a ridiculously small sample size. Twelve days and 80 regular-season games do not a season make.
But, for whatever it is worth, this (almost) first two weeks of the season has been electric. Lots of speed and skill and more goals than many of us would have expected.
Comparing the first 80 games of this season to the first 80 of last season shows an increase of 66 goals, from 421 to 487. That's an average of 5.3 per game to 6.1 — not an insignificant bump.
If you dig past those numbers, it gets even better.
Even-strength scoring is up a little more than 19 per cent, from 307 goals last season to 366 this season.
The short-term increase in scoring this season is not simply a function of a power-play goal bonanza. In fact, there's only been one more power-play goal (16) scored in 80 games this year compared to the (15) first 80 of last season. There have been additional five shorthanded goals, from 10 to 15.
And there have been five fewer empty-net goals this season — 22 as opposed to 27 —compared to the same time period a year ago.
Goalies appear to be taking a beating. The league's overall save percentage has gone from .917 to .902. There were 13 shutouts in the first 80 games of 2015-16; there have been only six shutouts so far this season. Shots (4,725 to 4,756) and shot attempts (8,714 to 8,840) are up but only marginally.
So unless you're a goalie, or a coach who has been pulling out his hair because of the wild offensive ride we're on, it's all good.
I asked a half-dozen NHL head coaches what they make of what they've seen so far. I'm not identifying which coach said what — a little anonymity goes a long way in getting a more direct answer — but like a lot of us, they're wondering if this trend will continue for the rest of the season.
"Too soon to say," said one coach. "All I know is we're way too busy right now pulling pucks out of our net."
A number of the coaches attribute the offensive bump to the obvious increase in the number of highly skilled rookies and young players who are populating NHL rosters this season.
"It's the Team North America effect," one coach said. "You saw how those young guys played in the World Cup: trading chances, dangerous at both ends of the ice. That's carried over."
That sentiment was echoed by several other coaches.
"The kids aren't as patient," a coach said. "Younger players want to make something happen every time they have the puck."
"Turnovers, turnovers, turnovers," said another coach. "The kids just play a looser brand of hockey but they all seem to have elite skill."
One coach suggested it's World Cup-oriented, but not just because of the skilled youngsters.
"All the top offensive players, not just the young guys, had a four-week jump on many of the role players," another coach ventured.
Next to the NHL youth movement, or World Cup after effects, the goalies took it on the chin.
"Average to below-average goaltending," said another coach. "Not sure why, to be honest, but a lot of teams aren't getting the saves."
The question, of course, is whether this boost in offence is sustainable over the whole season.
Will the coaches be able to rein in the high-flying kids? Will puck management take precedence over puck pyrotechnics? Will the goalies regain their bearings?
Fans certainly hope not. Coaches simply aren't sure at this point.
A couple of them did wonder if there's more to this than the enthusiasm and skill of the NHL youth movement — an actual trend towards more skilled, offensive play.
"The fourth lines now play like third lines," one coach said. "There's a lot more skill on the fourth line. Third lines are becoming like second lines."
It does appear the old top-six/bottom-six mentality seems to have given away to top nine and bottom three. Even then, many teams are using more skilled players on the fourth line who are apprenticing for top-nine roles. Certainly it seems fewer fighters, tough guys and one-dimensional hitters are staffing fourth lines throughout the league than ever before.
Another coach cited the "territorial speed game" so many teams now seem to be playing.
Territorial speed game? Translation, please.
"Teams are creating foot races on zone exits," a coach said. "The quick counters are now flips and chips into the [neutral] zone. More forwards are using their speed to fly the [defensive] zone early. Teams are advancing the puck into open spaces and creating more [neutral zone] foot races."
One coach said he's noticed more teams are committing more players on the forecheck, that there's a greater emphasis on forcing a turnover.
"That's creating more chances off turnovers but when there isn't a turnover and the team breaks it out, they're often getting more rush and odd-man chances going the other way," the coach added.
Whatever the reason for an early season boost in scoring, here's hoping it continues.