The Greatest One
Gretzky stands tallest by the narrowest of margins over Orr, Howe and Lemieux as TSN marks the NHL's centennial anniversary with a list of the 25 best players in league history.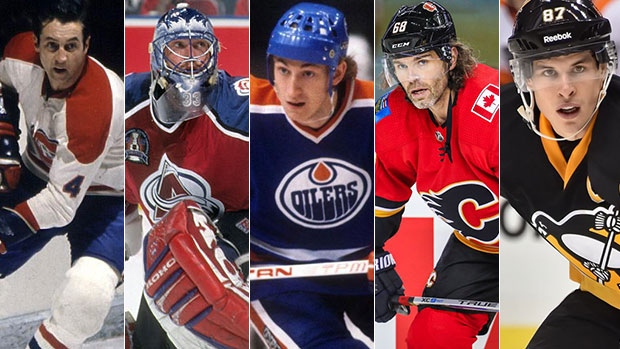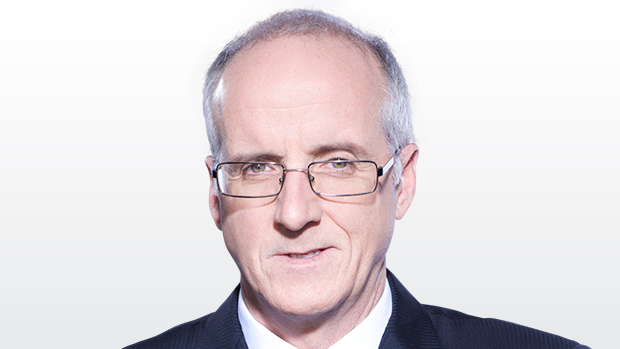 In the 100 years since the first NHL games were played Dec. 19, 1917, the game has been populated by a series of game-changing, era-defining superstars.

The torch has been passed unfailingly from one great to another, be his to hold it high. And not just in Montreal – where those words enunciate a sacred duty.

To narrow that list of torchbearers to 25 – based solely on NHL performance - is a mug's game, but it's what we set out to do to mark the league's centennial anniversary.

To assemble a list that essentially represents one player for every four years of the league's existence is to do two things: one, accept that the hardest calls are not those on the list but those left off the list; and two, to accept that there can be only one No. 1.

Distinguishing between Wayne Gretzky, Bobby Orr and Gordie Howe – to say nothing of Mario Lemieux – is virtually impossible.

When The Hockey News polled 50 hockey experts in 1997 asking them to rank the best NHLers of all-time, there was a mere total of 45 voting points separating the big three. Gretzky accumulated 2,726 points (coincidentally not quite one for every NHL point he earned), Orr 2,713 and Howe 2,681. Gretzky and Orr both received 18 first-place votes and Howe, 11.
Upon getting these results, THN ordered a recount. The numbers stood and Gretzky was a winner by 0.5 per cent over Orr and 1.7 per cent over Howe.
TSN Hockey has no desire to rewrite history: Gretzky is No. 1, Orr No. 2 and Howe No. 3 on our list of the Top 25 NHL Players of All-time. Nos. 4, 5, 6 and 7 also remain the same as The Hockey News list: Lemieux, whom Orr called the most physically gifted player ever, Rocket Richard, Doug Harvey and Jean Beliveau.

It's at No. 8 where the list welcomes its first new member: Sidney Crosby is one of two active players ranked among the Top 25. All-around excellence and his trophy case – which includes two Art Ross, two Hart and two Conn Smythe Trophies – say it all about the face of 21st Century hockey.
The other active players are No. 16 Alex Ovechkin, the six-time NHL goal leader – surpassed only by seven-time goal leader Hull – and No. 23 Jaromir Jagr, who stands behind only Gretzky in career points.

By the time the NHL marks its next 100 years, several currently active players will have earned their place among the pantheon of greats.

We believe Connor McDavid is the most highly evolved hockey player of all-time, but 159 games of brilliance just isn't enough to earn a place on this list at this time.

Because while we are judging the greatest players, not the greatest careers, less than three years – and less than two in the case of Auston Matthews – doesn't hit the minimum.
Harder to omit is a handful of players whose accomplishments scream out for recognition. Among those who didn't make the cut: nine-time 50-goal scorer Mike Bossy, nine-time 20-goal-scoring defenceman Denis Potvin, eight-time first all-star Ted Lindsay and Joe Malone, who scored 145 goals in 126 career games – including five on the NHL's opening night Dec. 19, 1917.
The list features some natural combinations: Montreal legend Howie Morenz is No. 11 and Guy Lafleur, who was Morenz reincarnated, is No. 12. Ray Bourque, and his 19 berths on 1st and 2nd all-star teams, is No. 18 and Lidstrom, with his seven Norris Trophies – equaling Doug Harvey and falling just one behind Orr – is No. 19. Phil Esposito is No. 22 and Stan Mikita, in whose shadow Esposito played in Chicago, is No. 24.

Listed for each skater are career games and points, 1st and 2nd all-star berths and Stanley Cups, and for goalies, win-loss-tie/OT records.

NOS. 1-5
| Player | Years | GP | PTS | 1st All-Star | 2nd All-Star | Cups |
| --- | --- | --- | --- | --- | --- | --- |
| 1. Wayne Gretzky, C | 1979-99 | 1,487 | 2,857 | 8 | 7 | 4 |
| 2. Bobby Orr, D | 1966-79 | 657 | 915 | 8 | 1 | 2 |
| 3. Gordie Howe, RW | 1946-80 | 1,767 | 1,850 | 12 | 9 | 4 |
| 4. Mario Lemieux, C | 1984-06 | 915 | 1,723 | 5 | 4 | 2 |
| 5. Maurice Richard, RW | 1942-60 | 978 | 966 | 8 | 6 | 8 |

NOS. 6-10
Player
Years
GP
PTS
1st All-Star
2nd All-Star
Cups

6. Doug Harvey, D

1947-69

1,113

1,225

10

1

6

7. Jean Beliveau, C

1951-71

1,125

1,219

6

4

10

8.

Sidney Crosby

, C

2005-17

815

1,059

4

3

3

9. Bobby Hull, LW

1957-72

1,063

1,170

10

2

1

10. Terry Sawchuk, G

1949-70

971

445-336-171

3

4

3

NOS. 11-15
| Player | Years | GP | PTS | 1st All-Star | 2nd All-Star | Cups |
| --- | --- | --- | --- | --- | --- | --- |
| 11. Howie Morenz, C | 1923-37 | 550 | 476 | 2 | 1 | 3 |
| 12. Guy Lafleur, RW | 1971-91 | 1,226 | 1,373 | 6 | 0 | 5 |
| 13. Mark Messier, C | 1979-04 | 1,756 | 1,887 | 4 | 1 | 6 |
| 14. Eddie Shore, D | 1926-40 | 551 | 284 | 7 | 1 | 2 |
| 15. Jacques Plante, G | 1954-73 | 837 | 437-246-145 | 3 | 4 | 6 |

NOS. 16-20
Player
Years
GP
PTS
1st All-Star
2nd All-Star
Cups
16.

Alex Ovechkin

, LW

2005-17

954

1,070

7

3

0

17. Patrick Roy, G

1985-03

1,029

551-315-131

4

2

4

18. Ray Bourque, D

1979-01

1,612

1,579

13

6

1

19. Nicklas Lidstrom, D

1991-12

1,564

1,142

10

2

4

20. Glenn Hall, G

1955-71

906

407-326-164

7

4

2

NOS. 21-25
Player
Years
GP
PTS
1st All-Star
2nd All-Star
Cups

21. Dominik Hasek, G

1991-08

735

455-389-223

6

0

2

22. Phil Esposito, C

1963-81

1,282

1,590

6

2

2

23.

Jaromir Jagr

, RW

1990-17

1,728

1,921

7

1

2

24. Stan Mikita, C

1958-80

1,396

1,467

6

2

1

25. Martin Brodeur

1991-2015

1,266

691-397-154
4
4
3