Habs claim G Niemi off waivers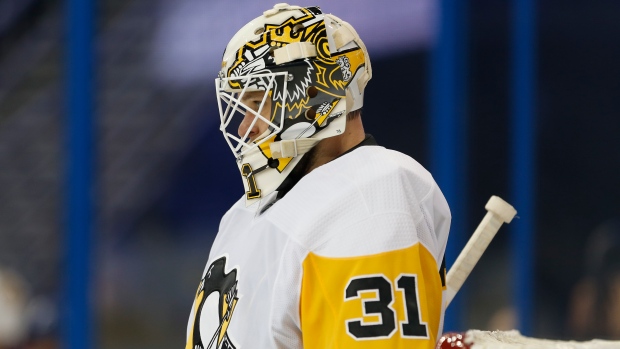 The Montreal Canadiens claimed former Florida Panthers goalie Antti Niemi off waivers on Tuesday.
Earlier Tuesday, injured starting goalie Carey Price (lower-body) told the media that he expects to be back in the lineup soon. Price's backup, Al Montoya, is also currently sidelined due to a concussion.
"We had a chance to claim an experienced goaltender off waivers. We wanted to protect the organization," Canadiens general manager Marc Bergevin said Tuesday.
Niemi appeared in two games with the Panthers, both in relief of James Reimer, posting an .872 save percentage and a 5.08 goals-against average.
The 34-year-old Niemi played in three games for the Penguins earlier this season, recording a 7.49 goals-against average and .797 save percentage before getting waived.
Bergevin said Niemi could stick with the Canadiens after Price returns as not to interfere with the development of standout rookie Charlie Lindgren.
"In an ideal world, you don't want a young goaltender to play two or three games a month," Bergevin said, after noting the team is without a timeline for Montoya's return.
Niemi carries a $700,000 cap hit on the one-year contract he signed with the Penguins in July.