Hartley: 'I would love to see' Nylander in KHL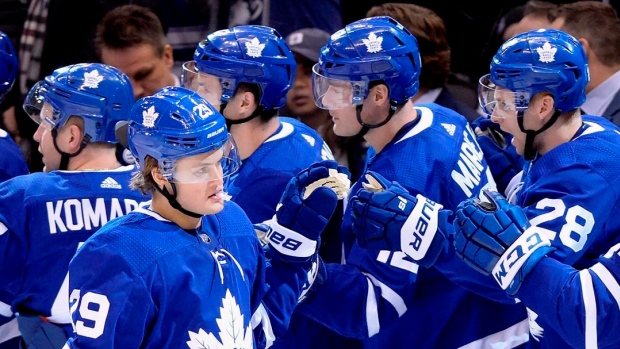 William Nylander has until December 1 to reach a contract with the Toronto Maple Leafs, otherwise he will have to spend the year outside the NHL.
If that becomes the case, one option for Nylander will be the KHL, where his rights are held by Avangard, who drafted him in the second round of the 2013 KHL Draft. Avangard head coach Bob Hartley, formerly of the Calgary Flames, said Sunday he expects Nylander to stay in the NHL, but would welcome him to Russia with open arms.
"I would love to see him in our team. I coached his father in Zurich, and William himself is a great player, even though he is sitting without a contract," Hartley told Russia's Sport-Express, per Google Translate.
"While I do not have a specific answer to your question, I think his main goal is to play in the NHL. I hope he will sign the contract and will play in the NHL."
Nylander is currently skating in Sweden as he waits out a contract from the Maple Leafs, who are 5-1 to open the season. The two sides are believed to be roughly $2 million apart in negotiations as the restricted free agent seeks an $8 million salary.
The 22-year-old spoke to Aftonbladet in Sweden earlier this month and reiterated his desire to remain with the Maple Leafs. He's currently losing somewhere in the range of $20,000-$45,000 per day from his next contract for each day he misses this season.
"Of course it's a lot of money, but in the end I must look to what is right for me and what me and my agent think is right," Nylander said. "Especially if it's a multiple year thing. I have to think long term.
"It's my own future."
The Maple Leafs will take on the Los Angeles Kings in their seventh game of the season Monday night.