Healey stands out in thin college free agent class
As TSN Hockey Insider Bob McKenzie writes, Ohio State's Josh Healey plays a physical style that has caught the attention of most NHL clubs, while Czech offensive defenceman Jakub Jerabek is also sparking interest.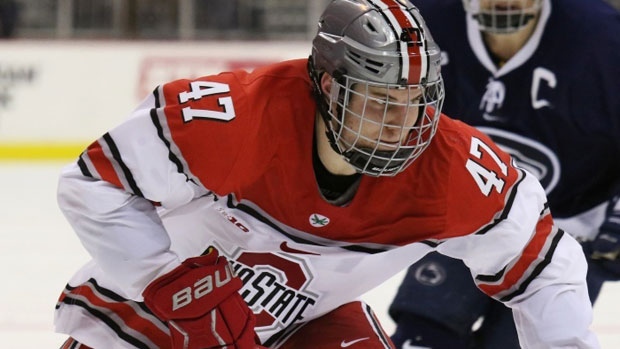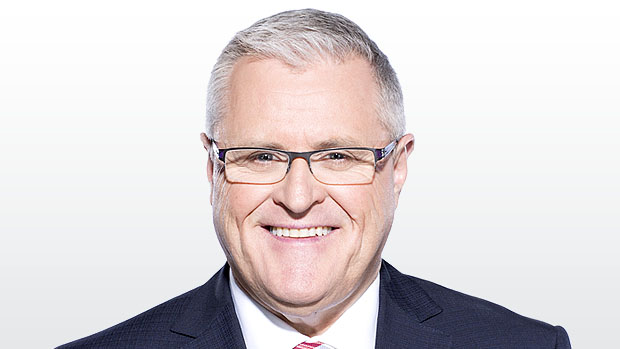 In what's been described as a relatively thin year for U.S. college free agents, (The) Ohio State University defenceman Josh Healey is making something of a name for himself.
He's a throwback blueliner, a big open-ice hitter of some renown.
"Old school – keep your head up when he's on the ice," one NHL executive said of the 22-year-old from Edmonton who has generated interest from almost every NHL club.
He's also caught the eye of college hockey officials.
Today, the Big Ten suspended Healey for two games for a hit midway through Saturday night's game against the University of Minnesota. Healey was assessed a five-minute major and game misconduct for contact to the head.
Healey likely got the two-game suspension because he was previously suspended for one game for a hitting major against Wisconsin on Jan. 28. He also had a five-minute major for a hit in a game on Jan. 7, but that didn't result in a suspension.
"Hits too hard for college hockey," another NHL scout said. "His game will be better suited to pro."
Healey attended the 2016 summer development camps of both the Calgary Flames and Nashville Predators. In 2015, he attended the Edmonton Oilers' summer development camp. Those clubs are among the large group of NHL teams that will be competing to sign Healey once OSU's season is over.
Healey is listed at 6-feet and 196 pounds. Scouts say he's a decent first-pass defenceman but his forte is open-ice hitting and playing a hard, physical game. He projects as a depth or perhaps third-pairing type defenceman. He's not a sure bet to play in the NHL, but certainly worth a shot.
"It's not a great year [for college free agents]," an NHL executive said. "[Healey] will get a contract. There's lots of interest in him."
Meanwhile, another free-agent defenceman attracting NHL interest is 25-year-old Czech Jakub Jerabek, who plays for Chekhov Vityaz in the KHL. Jerabek is free to come to the NHL once his KHL season is over.
The sub 6-footer (5-foot-10, 182 pounds) is a good skating and skilled offensive-minded blueliner. Multiple NHL teams have expressed interest in signing him.
Because he's 25, Jerabek can be signed to an entry-level contract, but only for one year.