Hendricks leaves game vs. Capitals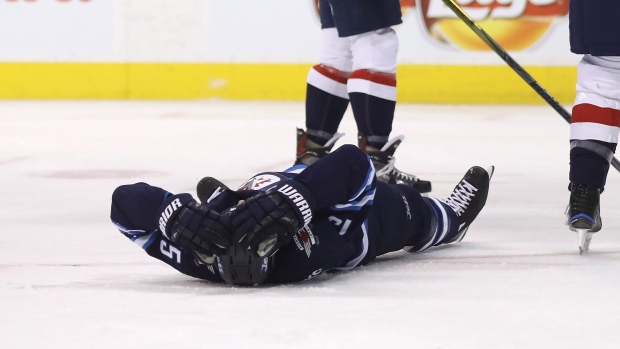 Winnipeg Jets centre Matt Hendricks left Tuesday's game against the Washington Capitals and will not return, the team announced.
Hendricks took a shoulder to the chin from Madison Bowey, who was called for interference on the play.
Hendricks headed to the Jets' locker room and did not return to the bench.
In 47 games so far this season, the 36-year-old has four goals and eight assists.
The Jets will be back in action Friday when they host the Colorado Avalanche.