Hot Button Issues: Gaudette turns heads, watch for Merkley and Thomas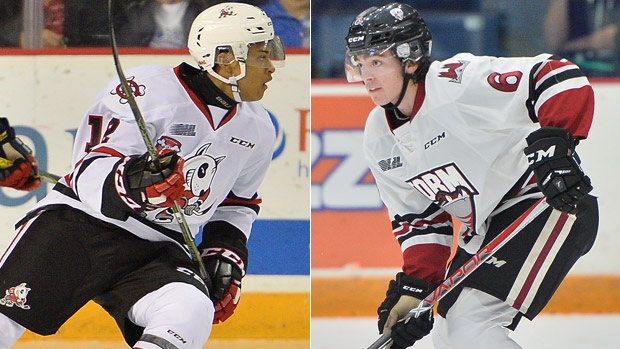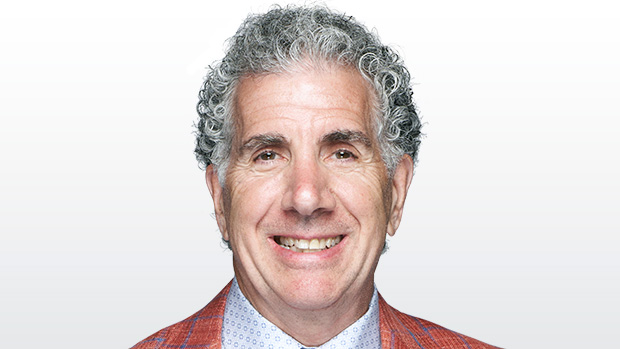 TSN Director of Scouting Craig Button on the latest news and notes in the world of hockey prospect evaluation:
1. You need to know 15-year-old Quinton Byfield. The 6-foot-1 forward plays for the Toronto York Simcoe Express – Connor McDavid's old team – in the Eastern AAA League Minor Midget League. Byfield has 38 goals in 20 games – including 13 in eight games at the Wendy Dufton Memorial Tournament in London, Ont. ­– and is regarded as the leading candidate to go first overall in the 2018 OHL Draft. Byfield's goal-scoring rate compares with those of Steven Stamkos and John Tavares at a similar age.
2. Vancouver Canucks pick Adam Gaudette may earn a place on Team USA at the 2018 Winter Olympics, judging by his performance early this season. The 21-year-old centre has one goal and five points in two games with Northeastern after scoring 26 goals and 52 points in 38 games in 2016-17. Gaudette, 6-foot-1 and 184 pounds, was a Canucks' fifth-round pick in 2015 (149th overall). Since then, he has developed into an authentic NHL prospect.
3. Swift Current Broncos' left winger Tyler Steenbergen, a 2017 fifth-round Arizona pick, leads the WHL with 15 goals in seven games. Steenbergen shared the league lead with 51 goals in 2016-17, but was not invited to Team Canada's 2017 Junior Summer Camp. Steenbergen, whose style could be compared to Alex Killorn, is making a strong case to be invited to the Selection Camp in December.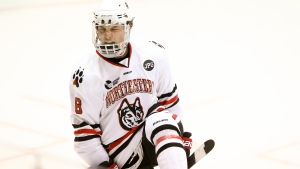 4. Scouts will be flocking to Halifax Moosehead games this season. The Mooseheads, who produced the No. 1 pick in the 2017 draft (Nico Hischier), feature three 2018 first-round prospects, all of whom are off to good starts: offensive left wing Filip Zadina (4-6-10 in eight games), two-way centre Benoit-Olivier Groulx (5-3-8 in eight games) and smooth-skating defenceman Jared McIsaac (0-4-4 in seven games). Add in goalie Alexis Gravel (.866 save percentage and 3.25 goals-against average) and there is no shortage of talent to follow this season.
5. Nashville prospect Eeli Tolvanen continues to flash his elite goal-scoring ability, collecting 11 goals and 20 points in his first 17 games with Jokerit in the KHL. That places him ninth in league scoring, behind the likes of Ilya Kovalchuk and Pavel Datsyuk. Tolvanen was drafted 30th overall in the 2017 NHL Draft and may prove to be a steal. He entered the draft as the consensus 17th best player available after scoring 30 goals for Sioux City and unleashing 246 shots on goals, fully 41 more than anyone else in the league.
Where scouts will be this weekend: Niagara IceDogs @ Guelph Storm tonight (Friday, Oct. 13). Niagara centre Akil Thomas, (4-6-10 in seven games) faces off against Ivan Hlinka Team Canada teammate Ryan Merkley, a talented blueliner. Merkley has two goals and nine points in seven games this season. Merkley was ranked No. 18 and Thomas, No. 31, in the first of my six bi-monthly rankings.