How the Raptors can capitalize on the Cavs' misfortunes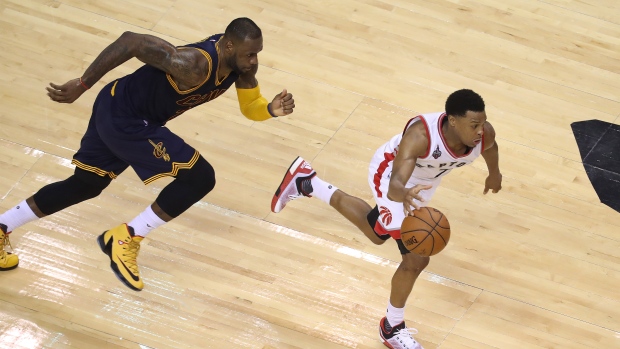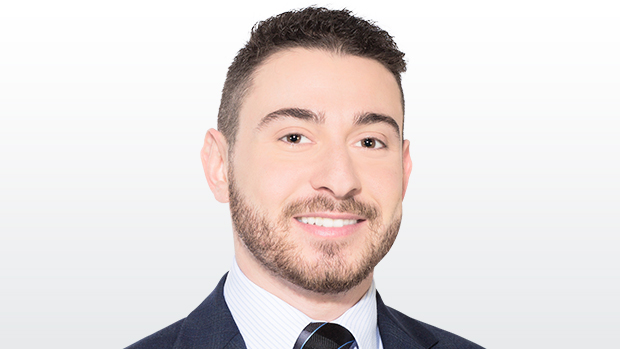 TORONTO - As the Toronto Raptors were weighing their options in the days leading up to free agency, they strongly considered the fragile state of the Eastern Conference.
With all-stars Jimmy Butler and Paul George heading West - and Paul Millsap soon to follow - three playoff teams appeared to be waving the white flag. That there may be more clubs competing for spots at the bottom of the East than at the top played a big part in their decision to forgo a rebuild, at least for now, and bring back the band. However, like the rest of us, they were especially intrigued by the civil war brewing in Cleveland and what it could mean for the future of a conference already in flux.
The Cavaliers have had a truly nightmarish off-season. It started at the top, as these things often do, when owner Dan Gilbert declined to renew the contract of general manager David Griffin. Shortly thereafter, speculation that LeBron James could be Los Angeles-bound as a free agent next summer began to circulate. Last weekend things went from bad to worse, as word of Kyrie Irving's shocking trade request became public.
When it rains it pours, as they say, and the storm cloud that's hanging over the reigning three-time NBA finalists isn't blowing over anytime soon. Rival teams can smell blood in the water and they're acting accordingly.
For Masai Ujiri and recently promoted GM Bobby Webster that's meant more than just recommitting to their core and opting to remain competitive. Despite employing one of the league's 10 richest payrolls, they've worked to maximize their flexibility. Thanks to some creative maneuvering – namely, the acquisition of a couple trade exceptions – they've set themselves up to capitalize if dysfunction ends up swallowing the Cavs next summer.
First, let's rewind.
After deciding to re-sign Kyle Lowry and Serge Ibaka, Toronto was looking to dump salary. It's not that they're unwilling to go into the luxury tax, or so they say, it's that they were unwilling to do so for this team, as currently constructed – an understandable reservation given the clear gap between them and Cleveland.
For those unfamiliar with the NBA's salary cap rules, a team cannot simply go out and splurge in free agency or take on big contracts in trades, even with the backing of ownership and a willingness to pay tax. That's where it differs from baseball. If you are over the cap, you have limited resources with which to sign players and can only make trades if the incoming salary matches the outgoing salary (within a small percentage). Teams are only permitted to spend into the tax to re-sign their own players (assuming they own their Bird rights), not to add others (outside of exceptions).
In unloading the contracts of DeMarre Carroll and Cory Joseph, the Raptors ducked under the tax threshold, opened up the money to sign C.J. Miles and acquired two trade exceptions – one worth $11.8 million and the other $7.63 million.
Trade exceptions are used to absorb additional salary from another team. To clarify, they cannot be combined or used to sign free agents (although they can be used in sign-and-trades). It's highly unlikely that they'll factor into Toronto's immediate plans, for a number of reasons.
When they used the full non-taxpayer mid-level exception ($8.4 million) on Miles, they triggered a hard cap for next season ($125 million). That same hard cap would have been enabled had they structured the deal as a sign-and-trade, as originally reported. In other words, they couldn't have acquired him without doing so. Currently, the Raptors have 13 players under guaranteed contract at roughly $117.5 million – $1.5 million under the tax line and $7.5 million away from the hard cap. They can't exceed that hard cap under any circumstance, even with the trade exceptions, meaning they couldn't use the larger one that they got in the Carroll deal even if they wanted to.
Why didn't they avoid the hard cap and utilize their trade exceptions to add talent this summer? First, they would have missed out on Miles, a player they like and one that addresses a need – both positionally and in terms of skill set. Beyond that, there's no reason to believe the Raptors are one or two (attainable) pieces away from really, truly contending with the Cavs, not now.
For the first time since James returned to his home state of Ohio, the Cavs seem vulnerable, but don't dance on their grave yet. The King isn't going anywhere until next July, at the earliest, and as long as he's dressed in blue, wine and gold they're the team to beat in the diluted Eastern Conference.
An Irving trade could weaken them this year, depending on the return, but they have no incentive to rush into a deal that nets them anything less than fair value for the all-star point guard, or something close to it. At 25 and coming off his best season, Irving has considerable value. He's under contract for at least two more years, and without a no-trade clause the Cavs can use his list of preferred destinations as a coaster. That is to say, one way or another, Cleveland figures to be among the league's best teams again in 2017-18.
That could change the moment James jumps ship. While his exodus is far from a foregone conclusion, there are people in the know that believe it's a very real possibility. The first couple weeks of free agency in the summer of 2018 will be fascinating and, not coincidently, that's when Toronto's trade exceptions could come into play. They'll expire a year after they were acquired ¬– July 13 and 14, respectively. Meanwhile, the hard cap disappears on July 1.
The Raptors will be in a unique position, should they choose to take advantage of it. Essentially, they'll be able to trade for a player (or players) worth up to $11.8 million more than whoever or whatever they're giving up – a luxury that's generally reserved for teams with significant cap space.
While Boston has more assets to work with, including a couple likely lottery picks over the next two years, they figure to be a tax team next summer. So does Washington. Neither of those clubs – the two believed to be in the East's second tier with Toronto – will be able to add salary without unloading pieces from their current roster. Only nine teams project to have cap space next summer, according to ESPN, and with so many others likely looking to shed unwanted contracts, there may very well be players of interest available on the salary dump market. Toronto would be one of a small handful of teams capable of scooping them up.
It's worth noting that players acquired via trade exceptions are still subject to luxury tax penalties, so the Raptors will have a familiar decision to make: Is it the right time to go all-in? Whether they use their trade exceptions or not will likely depend on a couple factors. First: How do they fare this season? Does the DeMar DeRozan-Lowry-Ibaka trio stay healthy and come together as they hope? Do the young guys grow in their new roles and prove to be valuable rotation pieces or trade assets? Second and perhaps most importantly: What happens in Cleveland? Does LeBron head West and is there a real window of opportunity for the Raps to make a run at their first ever NBA Finals berth?
It may not be a simple, black and white decision. The expensive ones rarely are. They'll also have to make a call on Norman Powell, who hits restricted free agency around the same time. They can match any offer he gets but, given his coveted skill set and position, that could approach $20 million annually. If he has a big year in his expanded role, it's hard to envision Toronto letting him walk, regardless of the path they choose. Assuming Jonas Valanciunas is still around, you can probably expect to see him back on the trade block, or even unloaded altogether.
This summer's heavy lifting appears to be done. The Raptors may look to add another experienced forward at the veteran minimum, although it would cost them to dip into the tax slightly. More likely, they could fill the 14th spot with one of their partially guaranteed training camp invitees (currently forward Alfonzo McKinnie and centre Kennedy Meeks), leave the 15th spot open for the time being, use their two-way roster players (forward Malcolm Miller and guard Lorenzo Brown) in case of emergency and remain under the tax.
For now, they'll take another run at LeBron and the Cavs with what they have. Will it be enough? Probably not. However, as the last month reminded us, things can change in a hurry. If and when they do, the Raptors are well positioned to strike.