Ignored no longer, Raptors adjust motivational tactics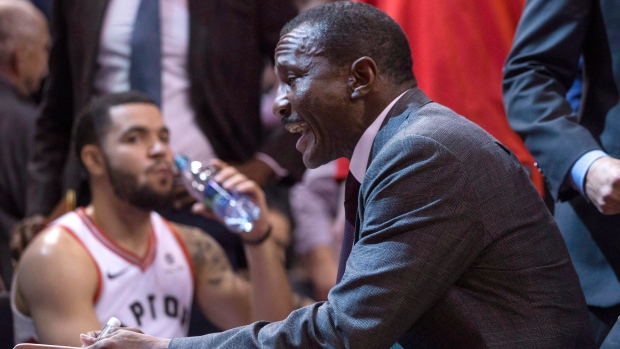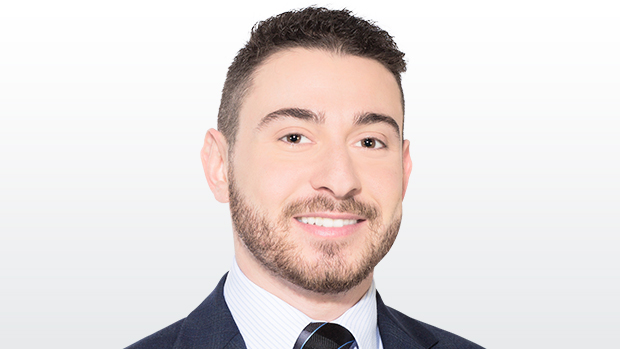 TORONTO – In the weeks leading up to the 2017-18 season, the Toronto Raptors were an NBA afterthought once again and, privately, Dwane Casey and the rest of the team's brain trust couldn't have been more thrilled about it.
After six years at the helm, entering his seventh, no one had their finger on the pulse of the team – or its players – like Casey and, rightly or wrongly, he's always believed that they're at their best with a chip on their shoulders. So he was happy to use yet another series of perceived slights to their advantage.
DeMar DeRozan was short-changed in the ESPN and SI.com preseason player rankings. Pundits around the league were already penning the Cavaliers and Celtics into the Eastern Conference Finals. As usual, many fans were enamoured with the clubs that made splashy off-season moves and very few were talking about the Raptors.
It was fine. Inside the locker room, Casey used it as bulletin board material, often reminding his team where they stood in the minds of the basketball public. Outside of it, he'd throw fuel on the fire whenever possible.
Everything was going according to script until, very recently, the Raptors went mainstream. All of a sudden, they're the darlings of the NBA, and why not? They've won 15 of 16 games, they're the league's only team ranked in the top-5 of both offensive and defensive efficiency and their lead atop the East has grown to 3.5 games over Boston (and a whopping 11.0 games on Cleveland, who have fallen to fourth place).
Last week, SI super scribe Lee Jenkins gave us an exquisite feature on Casey's journey to the Raptors. Deadspin proclaimed Toronto "a very serious championship contender". On Monday, they climbed to the top of John Schuhmann's weekly NBA power rankings. The following morning, ESPN's Zach Lowe released a typically well written column entitled "These Raptors might be real, and only getting better".
The Raptors are good, they're fun and they're finally starting to get the recognition they deserve for it, but – as strange as it sounds – you can see why that would make Casey a wee bit nervous.
At his core, Casey will always have an underdog's mentality – Jenkins' piece encapsulates that brilliantly. The same could be said for just about everybody on his roster: from DeRozan and Kyle Lowry to the much-maligned Jonas Valanciunas, to undrafted Fred VanVleet and second-round pick Norman Powell, and so on. It's in the team's DNA. They've all had to exceed expectations and prove people wrong along the way.
For all of Casey's accomplishments this season – transforming the team's style of play, designing clever game plans and managing a large rotation – this may be his most subtle contribution, but also the most important: He's kept his guys motivated, he's kept them focused, even at a time of the season – just before and just after the all-star break – in which playoff-bound clubs typically take their eyes off the prize.
In that sense, the Raptors may actually miss being ignored. At least for the time being, they can't reasonably tell themselves that no one is paying attention. But, in the same way Casey has shown a willingness to adapt on the court, he's adopted that same craftiness off of it.
At Monday afternoon's practice in Brooklyn, the Raptors head coach was asked how he thinks his team will fare in the playoffs. Interestingly, he took the question in a completely different direction, taking issue with a common perception that Toronto has, as he put it, "flamed out" in recent postseasons. It would be naïve of us to think of this as an improvised, spontaneous tangent. If we're hearing it, it's a safe bet his players are too.
"I think we're better prepared for this year's playoffs," Casey said. "Again, what upsets me, and I said this before, is everybody talks about [our] playoff woes. Well, guess what, Cleveland went to the Finals the last two years and we're putting ourselves in that position to play the conference champ each year. And our goal is to win it, yes, but I reject some of those playoff woes or how bad some [people say] the playoffs are and how we flameout in the playoffs. That's so far from the truth."
"It's not frustrating, I just hear it all the time and I know it's wrong," he continued. "Flameout? Hell, there are a lot of teams that flamed out that [were] in the Bahamas and Turks and Caicos while we were still playing. That's what I question a lot of the time, the narrative [that] the Toronto Raptors, DeMar DeRozan, Kyle Lowry, they flameout in the playoffs. Well, one year was Conference Finals the next year was Semifinals against Cleveland. So if that's flaming out, give me that opportunity to walk through that door every year."
From 'nobody's talking about us' to 'look at the hogwash they're saying about us' in the span of a couple weeks – that's the mark of true progress for a basketball team situated north of the border. Of course, Casey's not just blowing smoke. He's got a point. Only two NBA teams have won more playoff games than Toronto over the last couple years: the Warriors and the Cavs. The notion that they haven't accomplished anything in the postseason is unfounded.
However, with context, some of those skeptics have a point too. Although the Raptors have won in the playoffs, they haven't inspired much confidence in the way they've done it, which is the biggest reason why Masai Ujiri called for the famed "culture reset" following last year's second-round sweep at the hands of Cleveland.
"I go off what I've seen," one of those skeptics, long-time Raptors antagonist Paul Pierce said during an ESPN broadcast on Saturday. "I've seen them have successful regular season(s) and then, when the playoffs start, they get upset, you know: à la Paul Pierce in Brooklyn, à la Paul Pierce in Washington."
This would be an example of one of the lazy arguments that's out there: just because something happened before, it's more than likely to happen again.
History is not irrelevant, to be sure, but it's also not the end of the discussion. This is not the same Raptors team, even compared to the ones that put together those great regular seasons of the past. DeRozan and Valanciunas have never looked better. Lowry has never been fresher this late into the year. They've got a dominant, game-changing bench and now feature a more playoff-friendly offensive system. The process has been different, so why can't the result be too?
Then there's Casey – the driving force behind a team that's been so good they've forced their way onto the national radar, and the frontrunner for NBA Coach of the Year.
If he wins it – and he should – it'll be because of the on-court product, his team's improvement and tangible areas of growth that can be measured like their jump in assists (from 30th in the NBA last season to sixth), three-point attempts (from 22nd to third) or pace (from 22nd to 11th). But his finest work is being done behind the scenes, where he continues to push the right buttons and keep his team feeling like the world is rooting for them to fail, even if – now more than ever – that couldn't be further from the truth.