Off-Season Watch: Could Stastny stay in Winnipeg?
Each day through the NHL draft on June 22 and up until free agency on July 1, TSN.ca breaks down the latest off-season speculation around the NHL. In Tuesday's edition, Paul Stastny is open to staying in Winnipeg, one team could already be considered out of the Tavares sweepstakes and the latest on Leo Komarov.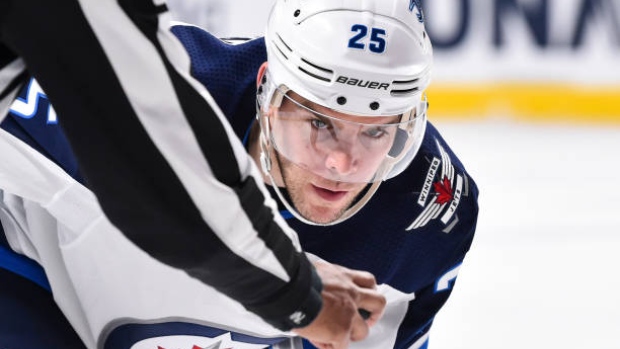 Each day through the entry draft on June 22 and up until free agency on July 1, TSN.ca breaks down the latest news and rumours around the NHL.
Staying Put?
The Winnipeg Jets made a major splash at the trade deadline acquiring centre Paul Stastny.
Stastny scored four goals and posted 13 points in the regular season upon joining the Jets and added six goals and 15 points in 17 playoff games during the team's run to the conference final.
After the Jets were eliminated from the playoffs on Saturday night, Stastny, who waived his no-trade clause to become a Jet in February, left the door open to re-sign with the team this summer.
"There is always a possibility. I have no regrets," Stastny told The Winnipeg Free Press. "Probably the best decision I ever made was this one. It made the game that much more fun again."
The 32-year-old last hit the open market four years ago - after eight seasons with the Colorado Avalanche - and signed a four-year, $28 million contract with the Blues. He stated Saturday he's made no firm decisions about his future.
"Every door is open. I never look that far down the road because in the past I've done that, you think something is going to happen (and) it doesn't," Stastny said.
"We all know there are a lot of players who need to be signed here. There's not just one person. When you have success like this, a lot of guys need to get rewarded. And you've got to take care of those young guys first. Those guys really earned it. We'll talk with Chevy down the road."
The Jets have 14 players in need of a new contract for next season. Stastny, along with Shawn Matthias, Matt Hendricks, Toby Enstrom and goaltender Michael Hutchinson, make up the team's five pending unrestricted free agents.
According to CapFriendly, the Jets are slated to enter the off-season with $20.6 million in cap space. Connor Hellebuyck and Jacob Trouba could both be in for significant paydays among the team's nine restricted free agents.
Whether he stays or goes, Stastny believes the future remains bright in Winnipeg.
"There's a lot of good players here," the Quebec City, QC., native said. "A good mix of veterans, young guys, skilled guys, hard-working guys, scorers, playmakers, checkers. A lot of those guys learn, from what I've seen, if they just watch a guy like Wheels (Blake Wheeler), day in and day out, watch guys like Scheif (Mark Scheifele). You have two really skilled guys that are probably the hardest-working guys on the ice.
"Yeah, they're goal scorers and get a lot of points. But as much as anything, those guys just want to win. You see it in Wheels day in and day out. It's all about winning. When you win, individually everyone does better and everyone has more fun."
---
Rule Them Out?
John Tavares is slated to the biggest name to hit the open market on July 1 and the rumour mill has circled around the New York Islanders centre for more than a year.
TSN Hockey Insider Darren Dreger believes there's one team who can be safely ruled off the list to sign Tavares this summer - the Buffalo Sabres.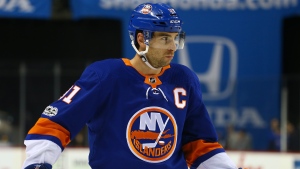 "I think the chances of Tavares signing in Buffalo are as close to 0 per cent as you can get," Dreger told WGR 550 late last week. "I'm not suggesting he doesn't give Buffalo consideration, but they would be further down his list."
The Sabres have $19 million in cap space to play with summer, per CapFriendly, despite entering the first year of Jack Eichel's eight-year, $80 million contract.
Tavares has stated his desire to compete for a Stanley Cup and the Sabres are in the midst of a seven-year postseason drought.
On Tuesday, Dreger listed the Nashville Predators, Vegas Golden Knights, San Jose Sharks, St. Louis Blues and Islanders as the top contenders for Tavares ahead of July 1.
---
Looking to Talk
Veteran winger Leo Komarov is one of six pending unrestricted free agents for the Maple Leafs this off-season, but it appears he's looking to stay put in Toronto.
Dreger reported Monday that Komarov's agent, Todd Diamond, is 'hopeful' new Maple Leafs general manager Kyle Dubas will be able to meet soon to discuss Komarov's future with the team.
The 31-year-old scored seven goals and posted 19 points in 74 games with the Maple Leafs during the regular season. He was held without a point in two postseason contests and was held out of Game 7 of the team's first-round series against the Boston Bruins despite recovering from a lower-body injury.
Komarov has spent his entire NHL career with the Maple Leafs, debuting in 2012 and returning to the team on a four-year, $11.8 million deal in 2014 after one season in the KHL. He scored a career-high 19 goals and 36 points during the 2015-16 season.
James van Riemsdyk, Tyler Bozak, Dominic Moore, Roman Polak and deadline-pickup Tomas Plekanec are also set to hit the open market on July 1.