Insider Trading: Dorion continues to work the phones
TSN Hockey Insiders Darren Dreger and Pierre LeBrun joined host Gino Reda to discuss the latest with the Ottawa Senators, the NHL's overseas plans for next season and what the Boston Bruins want to do with Zdeno Chara.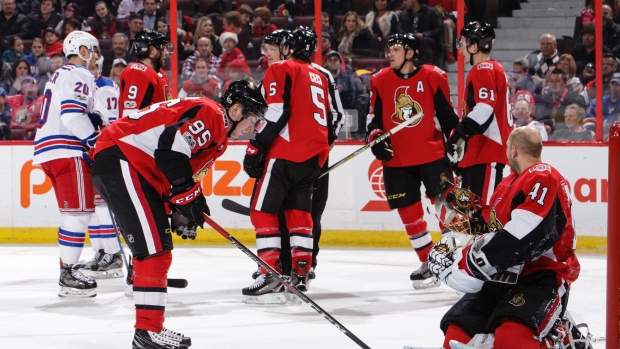 TSN Hockey Insiders Darren Dreger and Pierre LeBrun joined host Gino Reda to discuss the latest with the Ottawa Senators, the NHL's overseas plans for next season and what the Boston Bruins want to do with Zdeno Chara.
---
Dorion continues to work the phones
With the Senators managing just two wins in their last 10 games, is general manager Pierre Dorion close to shaking things up in Ottawa?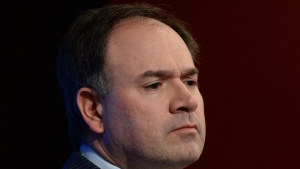 Pierre LeBrun: I'm told that eight different teams reached out to Pierre Dorion on Thursday and listen, one victory over the New York Rangers isn't going to change the fact that Pierre Dorion is deeply disappointed in how his team and his players have performed this year so yes, he continues to try to find a fit to make a deal. But, he's not going to make a deal just to make it before the holiday trade freeze next Tuesday and if it's not there he's not going to force it. But yes, he continues to talk.
It's going to be a cold one
The Montreal Canadiens and Ottawa Senators will face off in the NHL 100 Classic at Lansdowne Park in Ottawa on Saturday, but could the chilly forecast cause problems?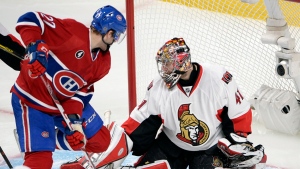 Darren Dreger: And speaking of the holiday freeze, it's looking like it is going to be bitterly cold in Ottawa for Saturday's game with the Ottawa Senators and the Montreal Canadiens outdoors. Now, the forecast is showing -18 C and this is a 7:00 p.m. start so you know it's going to be really, really chilly to say the least. The league and the Players' Association will consult with the player reps throughout this and they look at all conditions, not just the temperature. I mean, is there a blizzard happening, what are the other conditions aside from the cold temperatures? It's highly unlikely that they'd interfere and call it off, but when it's that cold, they have to pay attention.
NHL going global
The NHL played games in China and Sweden this season, could we see that and more next year?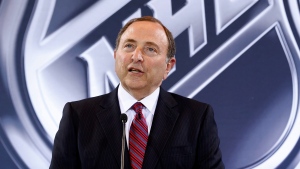 Darren Dreger: You could see more next year, no question. They're talking about adding an event – and by 'they' I mean the Players' Association and the National Hockey League – in fact, they had another conference call today speaking specifically on the international calendar. It'll likely look very similar to this year so, again, it's assumed that they'll go back to China and they'll go to another European market but perhaps that added event is a another non-traditional market outside of Europe. So we'll wait and see, there's lots of dialogue happening between the PA and the NHL, but nothing yet finalized.
Is Dell catching eyes around the league?
It's been a strong start to the season for the San Jose Sharks' backup netminder. Is this causing teams looking for a goaltender to take notice?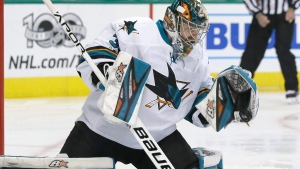 Pierre LeBrun: Aaron Dell is leading your goals-against average and your save percentage categories and the guy had a .931 last year as well but he's only appeared in 11 games coming into play Thursday so he's certainly not a starter. But he's generating some interest I think or at least people are taking notice. Could he be this year's Scott Darling, the guy that goes from backup to No. 1. A year ago, Scott Darling was entering his UFA year and was getting a lot of interest. Aaron Dell is also a UFA on July 1. Now, do the Sharks use him as trade bait closer to the Feb. 26 trade deadline or do they think about re-signing him as insurance to Martin Jones, we don't know that yet.
Re-visiting the Schenn/Lehtera deal
In the summer, the Philadelphia Flyers and St. Louis Blues agreed on a trade to send centre Brayden Schenn to the Blues for forward Jori Lehtera, the No. 27 pick in the 2017 entry draft and a conditional pick in 2018. How has it turned out for each side?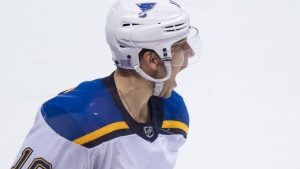 Pierre LeBrun: Brayden Schenn is absolutely lighting it up for the St. Louis Blues this year and Jori Lehtera is doing the opposite for the Flyers. Now, remember, Philadelphia got two first-round picks in that deal which really was of the most importance to the Flyers. In the meantime, who do they do with Lehtera, who was a scratch again on Thursday? He has really struggled this year. What I'm told is the Flyers are willing to listen on him. They're not out there shopping him aggressively but certainly, given their depth up front, they could trade him for the right offer. He's got another year left on his deal at $4.7 million which might scare off some teams. Here's a guy who played with Vladimir Tarasenko in St. Louis three years ago and put up 44 points, so there might be a taker.
What does Chara's future hold?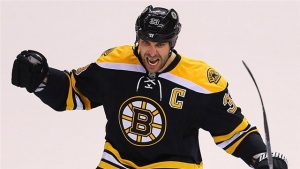 Darren Dreger: You need to keep an eye on the Boston Bruins after the holiday freeze, not that that weighs into the decision that Don Sweeney and the Bruins will make on veteran defenceman Zdeno Chara. They'd like to extend Chara. He's a 40-year-old. His contract, which is a seven-year deal, expires at the end of this season. And Chara wants to continue to play. He's in great shape, why wouldn't he want to continue to play? The Bruins' sense is well, if we extend him in-season, it's going to feel like a two-year deal, so we maybe don't have to give him a two-year deal in the off-season. If not, they'll go through that negotiation process but they very much want to get a deal done with Chara.