Insider Trading: Is Kane on his way out of Buffalo?
TSN Hockey Insiders Darren Dreger, Pierre LeBrun and Bob McKenzie join host James Duthie to discuss the possibility of an ownership change in Ottawa, the latest with Evander Kane and if the Penguins need help in the crease with the injury to Matt Murray.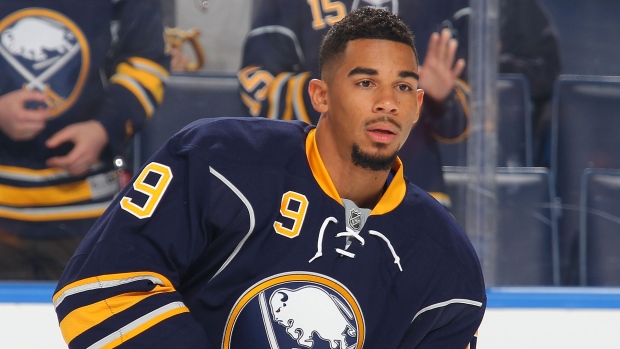 TSN Hockey Insiders Darren Dreger, Pierre LeBrun and Bob McKenzie join host James Duthie to discuss the possibility of an ownership change in Ottawa, the latest with Evander Kane and if the Penguins need help in the crease with the injury to Matt Murray.
---
Is Melnyk considering selling the Senators?
There have been rumblings recently that owner Eugene Melnyk might sell the Ottawa Senators, but is there anything to those rumours?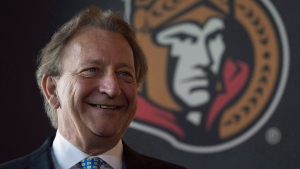 Darren Dreger: There is that undercurrent of speculation that Eugene Melnyk is in the process or is about to, or will, in the very near future sell the Ottawa Senators. But sources at the top of the National Hockey League and around the Ottawa Senators insist that isn't the case. Now, that's not to say that there isn't a terrific level of interest and there are some wealthy people in Quebec, in Ontario and around the Ottawa area that would love to get their hands on the Ottawa Senators. But right now, at this moment, Eugene Melnyk is not interested in selling the Sens and my sense is that he's likely not going to be in that position to sell any time soon.
What's the latest on

Evander Kane

?
Trade talks have followed the Buffalo Sabres' young star for a long time. But will he be shipped anywhere this season?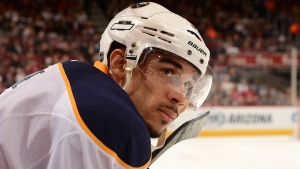 Pierre LeBrun: Well the latest is that, you know, because he is an impending free agent I think all things being equal, he will finally move. Now, the Sabres haven't made that final decision yet. He's played well for them this year, but one of the problems Buffalo will face when it starts to get serious about those discussions is that the contending teams that have shown interest already don't have a lot of cap room. So, Buffalo has started to tell teams and will continue to do so that they're willing to eat some of Evander Kane's $5.25 million salary in order to facilitate a trade for those teams with cap problems. Not to mention the fact that if you eat some of that salary, it maximizes your return in terms of what you get back for him. But we're way ahead here, at least I think, you know six or seven weeks away until it gets serious.
Are moves on the horizon in Pittsburgh?
With the return date uncertain on goaltender Matt Murray's return, do the Penguins need to go shopping for another netminder?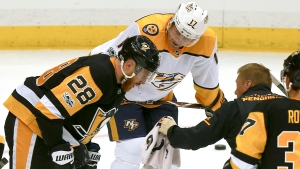 Pierre LeBrun: Well they don't need to get a number 1 goalie, I think they're very high on young Tristan Jarry. The same way Matt Murray replaced Marc-Andre Fleury two years ago, now it's the time for Jarry, who is just 22-years-old. But, they were already looking at the backup goalie market because they didn't really like the fact that Jarry wasn't playing when Matt Murray was healthy. Now, I think they'll go out and look for some backup insurance, whether that's a guy like Andrew Hammond or Eddie Lack, there's a number of options but I think Pittsburgh will make those calls.
Are Ian Cole's days as a Penguin numbered?
Bob McKenzie: And after three straight healthy scratches for defenceman Ian Cole, the Pittsburgh media is suggesting that he may have played his last game with the Penguins. Now, the media in Pittsburgh is citing the fact that maybe Pittsburgh doesn't want to lose this guy as an unrestricted free agent at the end of the year or that they're trying to protect the asset that they're so interested in trading him right now, that they don't want him to get injured until they find that deal. Listen, my understanding of the situation is the Pittsburgh Penguins are absolutely prepared to trade Ian Cole, but only if they get a prime asset in return, probably a quality centre. Cole is on an expiring contract and that might be a difficult deal to do. Right now he is on the outs with head coach Mike Sullivan. But in the grand scheme of things, if they get the right deal they'll move him. If not, I could see him back in the lineup at some point.
Will Chychrun, Mete suit up for Team Canada at World Juniors?
With Jakob Chychrun in the AHL on a conditioning stint coming off knee surgery and Victor Mete's ice-time on the decline in Montreal, how likely are they to play for Team Canada at the World Juniors?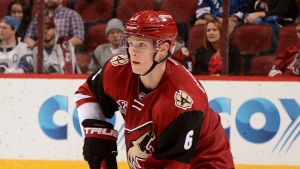 Bob McKenzie: Zero per cent on Jakob Chychrun coming off that knee surgery, he's going to go to Tucson, he's going to skate in practice for a week and could be back in the Coyotes lineup if he's cleared for contact as early as late this week or early next week depending on how the rehab stint or the conditioning stint goes in the American Hockey League. He's a Coyote, he's not going to be a consideration for Team Canada. As for Victor Mete, the Canadiens have not closed the door on it, they've not opened the door on it, but there's no ignoring the ice-time trend. The high watermark for Mete was 22:34 on the 18th of October. And then the last five games he played 13 minutes, nine minutes, a healthy scratch, 11 minutes and down to six minutes in the game on Nov. 27 against Columbus and that was a game where Shea Weber and David Schlemko were not in the lineup and both those guys could be in there real soon. Wait and see is the proposition on Mete, but Hockey Canada is interested.
Darren Dreger: Right, and Team Canada will add a couple of NCAA players to its Spengler Cup team. Look for Dylan Sikura of Northeastern and Jake Evans, who happens to be a seventh-round pick of the Montreal Canadiens, to suit up at the Spengler for Canada.