Insider Trading: Keith's future in Chicago; Marner an offer-sheet target
Insider Trading: All eyes on the Senators
TSN Hockey Insiders Bob McKenzie, Pierre LeBrun and Darren Dreger joined host Gino Reda to discuss the glut of forwards that are available on the trade market, Duncan Keith's future with the Chicago Blackhawks and the possibility of an offer-sheet for Mitch Marner.
---
The trade deadline is actively approaching. The Ottawa Senators have to know what's going on with
Matt Duchene

and

Mark Stone

. What's the latest?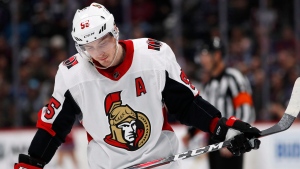 McKenzie: Technically, there is no news. This is not one of those situations where you can say no news is good news. Just no news is no news and the longer it drags on you (just) don't know. What we do get the sense of is that Duchene's agent Pat Brisson and Senators GM Pierre Dorion are going to talk again in the next day or two and the dialogue will continue over the next days or weeks. As far as the representatives for Stone, I don't get the sense that they are making huge progress here, necessarily. But, that pessimism that I have that maybe both of these guys staying Ottawa is more anecdotal than empirical. But, let's assume for the moment that both Duchene and Stone go to market. Talking to a number of general managers across the league, if you include Blue Jackets forward Artemi Panarin, who is obviously available for the right price, they are saying it's unprecedented in the amount of rental crop of elite offensive players are available. What might that mean? Well, when you factor that there is (Philadelphia Flyers forward) Wayne Simmonds out there, and there is (Carolina Hurricanes forward) Micheal Ferland, and (Pittsburgh Penguins forward) Derick Brassard and any other number of forwards available in the rental market or in trade, it might be a buyer's market. And that the prices that teams are expecting to get for these guys could very well be suppressed. Let's keep an eye on that overall market with so many guys flooding the market, potentially.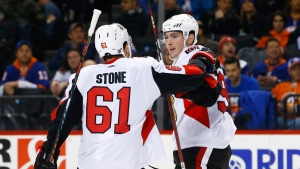 Dreger: You can count Kevin Cheveldayoff (GM) of the Winnipeg Jets among the teams that are eager to learn of what is going to happen with Stone or Duchene. It's no secret that Cheveldayoff and the Jets are in the market for a forward. It could be a bottom-six guy, but it might be a hometown home run like Stone, a Winnipeg native, that they desire if he's available. Likewise for Duchene who would help them up the middle of the ice. Again, a word of caution. Of course Cheveldayoff will be involved in the discussions if either one of those key players is available. But, he's kicking tires on a lot of players, top-six guys and bottom-six guys.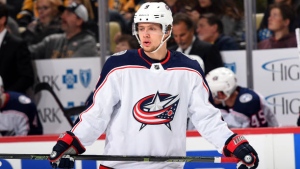 LeBrun: Bob mentioned Panarin at the top. He will be a major headliner. The Jackets found out a few days ago that he would not entertain negotiating a (contract) extension. But within those couple of days. I'm told several contenders have already reached out to Columbus to find out what's going on, what the price might be and get that conversation going. There'd be so much interest in this player. One team that isn't a contender is the Florida Panthers, but I do think GM Dale Tallon has an interest not only in Panarin come July 1st, but his Jackets goalie teammate Sergei Bobrovsky. Yes, you'd have to clear cap room to get that done if he's able to nail them both (down). But, there is interest. They haven't had a lot of saves this year in Florida. So keep an eye on that, especially ahead of February 25th, even though he could get them for free on July 1st, maybe he keeps an eye on what Columbus wants to do.
Another team that's not a contender is the Chicago Blackhawks. Could we see some veteran talent become available?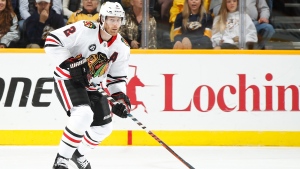 LeBrun: I find it hard to believe that Duncan Keith would switch teams but I will tell you this, the Hawks will go to him right before the trade deadline and say 'what do you want to do?' He has a full no-trade clause. He has a four years left on his deal at $5.5 million. He decides his future. Yes, he's a legacy player for Chicago, but I think (Blackhawks GM) Stan Bowman and the hierarchy in Chicago will go to him and say 'What do you want to do?' Do you want to go to a contender or stay here with the rebuild. That conversation will happen.
Darren, you've mentioned a couple of times that Mitch Marner's camp doesn't want to negotiate a contract extension until the end of the season. Could that pose a real problem for the Leafs?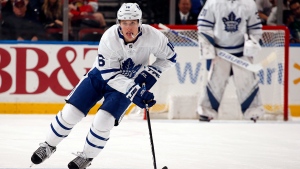 Dreger: Yeah, an offer-sheet problem. We've speculated on that, specifically to Marner and Auston Matthews. Now, as we've reported, Matthews is getting closer to a contract extension and Darren Farris, who represents Marner, has made it publicly known that they have no intention of negotiation with the Toronto Maple Leafs until the end of the year. Look, teams around the National Hockey League are hoping that Farris is a man of his word and that there is negotiation until the end of the season or July 1st. I can tell you that teams are 100 per cent preparing an offer sheet for Mitch Marner. We'll see if it gets to that point. And as we've known, the Leafs have made it abundantly clear that if it does, they will match.