Isles acquire Eberle from Oilers for Strome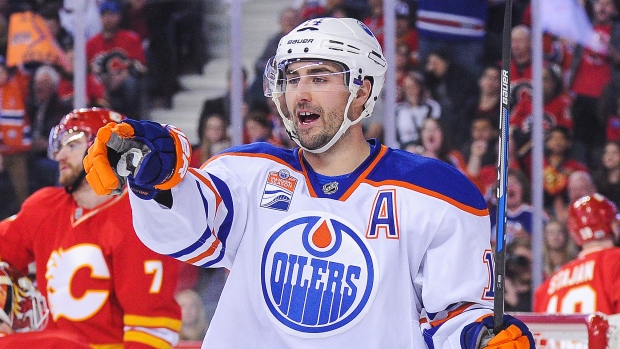 The Edmonton Oilers traded winger Jordan Eberle to the New York Islanders on Thursday in exchange for forward Ryan Strome.
Eberle, 26, had 20 goals and 31 assists in 82 games with the team in 2016-2017. However, he struggled in the playoffs with only two assists in 13 games.
He is entering the fifth year of a six-year, $36 million deal signed before the 2012-2013 season and owns a $6 million cap hit.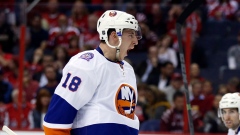 Strome, 23, scored 13 goals and added 17 assists in 69 games this season.
He owns 45 goals and 126 points in 258 career games with Islanders. Strome was selected fifth overall in the 2011 NHL Draft.
Strome owns a $2.5 million cap hit and is entering the final season of a two-year deal.
With Leon Draisaitl becoming a restricted free agent on July 1 and Connor McDavid eligible to sign an extension, the Oilers were believed to be looking to add cap space this summer. They saved $3.5 million in this deal.
"We're excited to add a proven offensive weapon like Jordan to our lineup," Islanders general manager Garth Snow said. "He brings speed and a knack for scoring not only consistently, but scoring big goals, in big games. Jordan brings leadership and experience into our room, qualities that will continue to help us build towards our goals of being a consistent playoff contender and winning the Stanley Cup."
Eberle, a Regina, SK native, has played his entire career with the Oilers, originally drafted in the first round 22nd overall in 2008 and has scored 165 goals and 217 assists in seven NHL seasons.
Eberle has represented Canada eight times in his career, winning gold at the under-18 world championship (2008), world junior hockey championship (2009) and world hockey championship (2015).
He played on a line with Islanders captain John Tavares at the 2009 world juniors and Tavares assisted on Eberle's game-tying goal in the dying second of the gold-medal game.