It's Seattle's time
There is a feeling the NHL may well take some tangible steps to get the expansion ball rolling when the NHL Board of Governors and executive committee meet in Florida later this week, TSN Hockey Insider Bob McKenzie writes.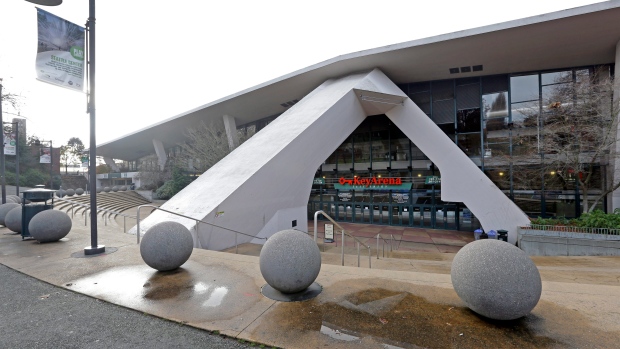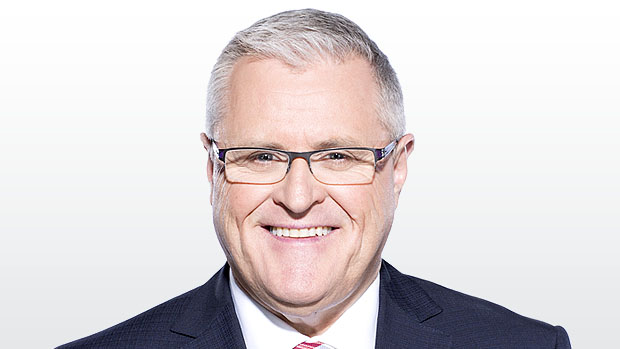 The NHL expansion train, destination Seattle, is now on the track and ready to leave the station – perhaps as soon as this week.
As soon as Seattle city council voted yes Monday to a radical refurbishment of KeyArena, Seattle checked off the final of three boxes the NHL requires to expand.
Market? Check.
The NHL has always had eyes for Seattle and the U.S. Pacific Northwest. That region has been the most notable missing part of the NHL's so-called national "footprint" in the U.S. In 2013, the NHL's internal rankings for most desirable expansion locations were: 1. Seattle; 2. Las Vegas; 3. Quebec City.
Quebec City was a distant third, and still isn't seriously in the NHL expansion picture (more on that later). But in the years since 2013, Seattle was quickly eclipsed by Las Vegas because the former didn't have its arena and ownership buttoned down like the latter.
Hence, the Vegas Golden Knights became the NHL's 31st team.
Arena? Check.
The Oak View Group, led by former Los Angeles King and Toronto Maple Leaf executive Tim Leiweke, has navigated tricky political waters in Seattle to get approval on the KeyArena renovation. The bottom line is, barring any unforeseen issues, Seattle will have a state-of-the-art facility worthy of the NHL or NBA no later than the fall of 2020.
(A wise guy might suggest just in time for the next NHL lockout, but no wise guys here.)
Ownership? Check.
Billionaire investment banker David Bonderman and Hollywood producer Jerry Bruckheimer head up the group that is not short on money or star power or, in the case of Bruckheimer, someone who's been a friend of the NHL for quite some time.
Now, it needs to be said up front: The NHL is not expected to grant, or commit to, a Seattle expansion franchise, conditional or otherwise, this week when the NHL board of governors and executive committee meet in Florida on Thursday and Friday.
While expanding to 32 teams and Seattle is not "officially" on the governors' agenda, Seattle and expansion is no doubt going to dominate the proceedings and generate the headlines. Because, depending on what transpires at the NHL executive committee meeting Thursday, there is a feeling the NHL may well take notable and/or tangible steps to get the expansion ball rolling.
There are multiple options.
1. Simply acknowledge publicly the Bonderman-Bruckheimer group as having shown commitment to a Seattle expansion franchise and possibly designate it as the tentative "owners-to-be." I'll be curious to see if this group has underscored their seriousness to get an NHL expansion franchise by making a financial commitment to the NHL now as a show of good faith.
2. Announce that the NHL fully intends to add a 32nd franchise in the not-too-distant future.
3. Open up a formal bidding process for a 32nd franchise.
4. Give the Bonderman-Bruckheimer group league permission to begin boots-on-the-ground testing/research/marketing in Seattle, such as a season-ticket drive or something of that nature that would pave the way for an NHL team in Seattle.
The NHL could conceivably leave the board of governors meeting without saying anything about Seattle but that seems highly doubtful.
The NHL could make any one of those four announcements — all of which stop short of an actual awarding of a franchise — or they could combine any number of them as they see fit.
Either way, there's a sense that some tangible step will be taken.
I would suspect that plan of attack and degree to which the NHL is prepared to go this week will be determined at the executive committee meeting on Thursday.
Here's what we know to be true right now:
— The NHL wants to be a 32-team league.
— Seattle appears to meet all the criteria necessary to be that 32nd team.
And here's what we think to be true as it relates to Seattle and possible expansion:
— The earliest an NHL team could be playing in Seattle appears to be the beginning of the 2020-21 season, which is when the arena renovation is scheduled for completion.
There's not likely to be a team playing there until the arena is ready for a tenant. So if the arena refurbishment is delayed for any reason, so too would the arrival of a Seattle franchise. I don't sense there's any appetite whatsoever to award a franchise and play out of a temporary facility.
— The franchise fee is certain to be in excess of $600 million and likely to be less than $700 million, although there may be some NHL owners who would like to push to break that $700-million threshold. Could happen, I suppose, but not considered likely at this point.
There are a couple of notable things about this fee. One, it's going to be between 20 and 40 per cent more than Bill Foley paid for the Las Vegas franchise. Two, and this is just me spit balling here, but I would think we're now in the financial stratosphere that would make NHL expansion to Quebec City impossible – as in financially not viable.
Factor in the U.S.-Canadian dollar exchange rate on $600 million to $700 million – which would put it in the $765 million – $895 million range – and it's difficult, if not impossible, to see how the math could make sense for Quebec. It may be a moot point anyway. As near as I can tell, Seattle will almost certainly be No. 32. There may not ever be a No. 33.
— The NHL already has an existing and workable expansion draft blueprint for adding one team — see Las Vegas — and would almost certainly use that as a basis for a draft to stock a new team in Seattle.
There may be some NHL owners, pointing to Vegas' incredible start to the season, who would clamour for a less generous draft formula, but if Seattle is paying 20 to 40 per cent more than Vegas, the bare minimum expectation would be getting the same expansion draft rules that Vegas received. It's possible, given the premium a Seattle franchise would be paying, the new ownership group might even expect/negotiate more favourable draft terms than what Vegas got.
— It's a mystery which current Pacific Division team — Anaheim, Arizona, Calgary, Edmonton, Los Angeles, San Jose, Vancouver or Vegas — would have to move from the Pacific to the Central Division, but I can't imagine it's any of the three California teams or the three western Canadian teams. That would presumably leave Vegas and Arizona as options.
(A wise guy would say it won't be a problem because Arizona will be in Houston by then, but there are no wise guys here.)
In any case, merely pointing out that if Seattle is in and there are no relocations between now and then, one Pacific team has to move to the Central to even up the eight-team division matrix. Or the league has to look at broader realignment, which doesn't seem like a good idea.
All in the all, the traditional temptation, as it relates to the NHL and expansion, is to not get too far ahead of ourselves.
That is to say the NHL has made no commitments at this point and there is still much that could happen.
But it's still difficult to fight that urge that says expansion and Seattle is, at some point, pretty much a foregone conclusion in the NHL, that it's all only a matter of time.
All the boxes seem checked.
So it will be interesting to see how far the NHL is prepared this week to get the Seattle expansion train rolling down the track.