Kadri optimistic matchup centre role will return
Maple Leafs centre Nazem Kadri remains optimistic head coach Mike Babcock will again make him the team's matchup centre as he attempts to snap his eight-game scoring slump, and leading the team's forwards in possession while putting together a string of solid performances in recent games has definitely helped, Kristen Shilton writes.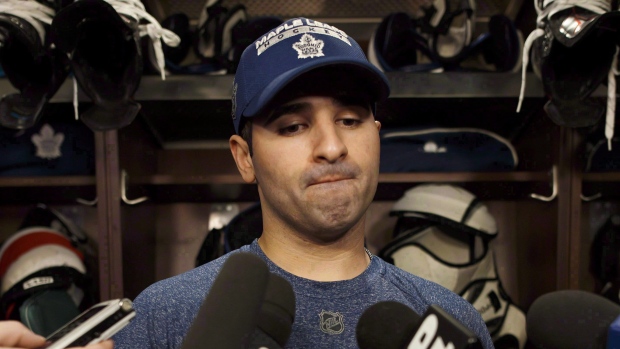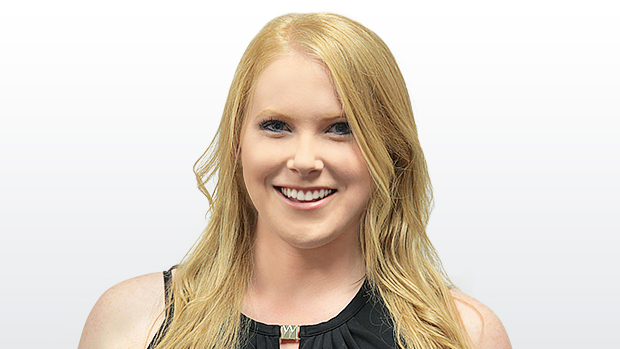 TORONTO – In the midst of a painfully slow offensive start to his season, Nazem Kadri got rewarded for one period on Thursday night with the matchup he loves more than any other.
The Maple Leafs centre, who has zero goals through eight games this year, was lined up across from Sidney Crosby to start the third frame between Pittsburgh and Toronto. Chances like those were familiar territory for Kadri in three seasons as the Leafs' matchup centre, but that role has since been snatched away as coach Mike Babcock continues fine-tuning his lineup without restricted free agent holdout William Nylander.
At least for that one period opposite Crosby, though, Kadri was back in his element.
"I always appreciate that [matchup]. I think it brings the best out of me and my linemates," Kadri said after practice at MasterCard Centre on Friday. "You're engaged every single shift. You know those guys, you can't have a bad shift because it could end up in the back of your net, and I think I thrive off that opportunity."
So does Babcock. He's said in the past Kadri flourishes when given a specific assignment, especially when it's against the NHL's top players like Crosby and Connor McDavid. With Nylander missing, Babcock has had trouble finding the right combination of wingers for Kadri that make his line trustworthy enough to be in the matchup spot.
To make that happen, Babcock got creative. Four games into the season, he moved Josh Leivo off Kadri's left wing and slotted centre Par Lindholm there instead, with Connor Brown stationed on the right side.
Over the last five games, the newly formed third line has developed noticeable chemistry and played sound defensively, posting 58 per cent possession and zero goals-against.
"We haven't matched up Naz's line just because of the situation and who's on it, but we think we're in a position to start doing that here, and that'll be good for Naz here as well," said Babcock. "He's an important player on our team. We need him to be mean, we need him to compete and compete hard and keep doing what he's doing."
Babcock added that for as long as the Leafs have their current lineup, Lindholm will stay as a winger in Toronto's long-term plan but, "if we get everyone on deck here, it's going to be different."
Until another inevitable shakeup materializes with Nylander's return, Kadri couldn't hide his enthusiasm over a potential return of his matchup job in the near future.
"I'm ready," he said. "Any matchup I'm given I'm going to do the best I can to keep those players off the scoresheet and make it as hard on them as possible. For right now that's obviously Babs' decision, but if I get the nod, I'm going to be more than prepared."
Resuming that role could be exactly what Kadri needs to see resurgence in his scoring, too. So far, he and Zach Hyman are the only Leafs' top-nine forwards who haven't lit the lamp, and Kadri has points in just two of his first eight games.
Four assists fall short of the production Kadri expects from himself, especially after compiling back-to-back 32 goal seasons from 2016-18, but last season he benefited from playing with highly skilled forwards Mitch Marner and Patrick Marleau on his wings, and he was more prominently featured on the power play. Kadri led the Leafs with 12 man advantage goals a season ago, but the additions of John Tavares and Auston Matthews to his unit has cut down on Kadri's touches.
When he went through a 20-game slump in 2017-18 with only one goal to his credit, Kadri stayed relentlessly optimistic about how the chances he was generating would eventually turn things around. Kadri's tried to invoke the same attitude now, when he leads the team's forwards in possession at 56 per cent and has put together a string of solid performances in recent games.
But his underlying emotions came through late in that third period against Pittsburgh as he smashed his stick on the Penguins net after the Leafs gave up a second empty net goal, the first of which had been put in accidentally by Kadri.
"I was pissed, for sure. I was not happy," he said. "I had multiple opportunities to tie the game and it wasn't falling for me. And then a bad break on that empty-net goal going off our player. That's as bad as it's going to get, and I know it's only going to go upwards from here."