Kawhi Leonard makes a surprise appearance in Drake's "Way 2 Sexy" music video
Drake's highly-anticipated Certified Lover Boy album released Friday morning with a music video for the song "Way 2 Sexy"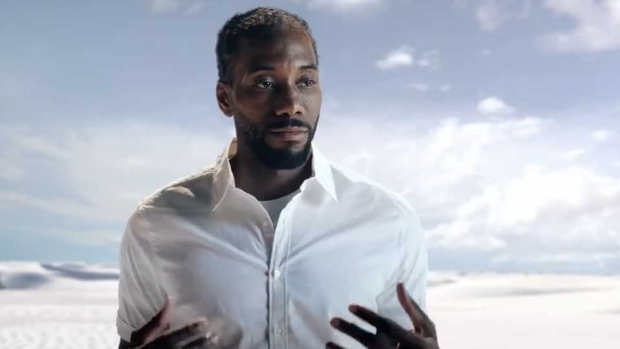 Drake's highly-anticipated Certified Lover Boy album released Friday morning with a music video for the song "Way 2 Sexy" featuring Future and Young Thug. Although, a very special guest made a brief 26-second cameo appearance.
From the 2:41 to 3:07 mark, noted fun guy Kawhi Leonard appeared in the music video hilariously and awkwardly dancing with Drake, Future and Young Thug. The scene had the four of them in the middle of a desert dancing to what was choreographed in true Backstreet Boys fashion.
The former Raptors superstar and Finals MVP is certainly a hip hop fan, as evidenced by his Culture Jam project, but his unexpected appearance, in which he started off as a background dancer before a hilariously awkward close-up, was met with laughs across the internet.
On top of his appearance, Drake also namedropped Leonard on the track "Remorse", in which he raps "Can't picture bein' a hubby, finger too stubby to fit a ring on, unless Kawhi wanna run it back", a reference to when Drake tried to convince the Los Angeles Clipper to return after the Raptors' championship run in 2019.